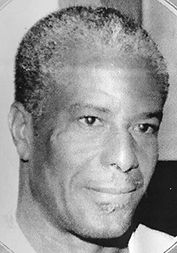 In Memoriam/Acknowledgement
February 16, 2018
In Memoriam -Albert Edwards
Albert Edwards
In loving memory of our beloved father and grandfather, Albert 'Jus' Edwards, who left us on
February 15th, 2015.
Three years have gone and it seems like yesterday. We miss you every day, but we are always thinking of you. We know you are in a better place with our mother/your wife. And we know you are always watching over us.
Sadly missed by your children, grandchildren, relatives and friends.