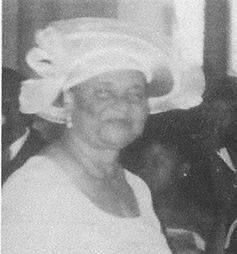 In Memoriam/Acknowledgement
January 12, 2018
In Memoriam
Millicent Val Mayers
In loving memory of a beloved mother, grandmother and friend, Millicent Val Mayers, who departed this life one year ago, on 9th January 2017
to be with the Heavenly Father –
the place we all want to be.
God saw you getting tired
A cure was not to be.
So He put his arms around you
And whispered. "Come with Me."
With tearful eyes we watched you
And saw you fade away.
Although we loved you dearly
We could not make you stay.
A golden heart stopped beating
Your tender hands at rest.
God took you home to prove to us
He only takes the best.
Sadly missed by children, grandchildren, other relatives and friends. May you rest in peace. We will always love you dearly!