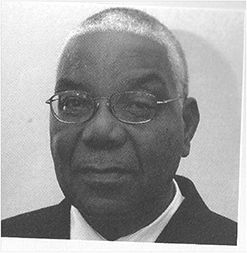 In Memoriam/Acknowledgement
November 3, 2017
In Memoriam
Roosevelt Trent
In loving memory of Roosevelt Manasseh Trent of Rockies, who entered Eternal Life on 5th November 2013.
Today is the anniversary of the day we lost you…
and for a time it felt as though our lives had slowed to a standstill.
But we know you are following the path that God has laid for you
and as we strive to face each day with new hope and happy memories,
we remember all the good times; the love, the laughter, the warm embraces, the understanding,
the caring, the help and advice, even the challenges that we all conquered, to help us on our way…
And though it saddens us that you are no longer here; Your influence still guides us to live and soar and
complete the many tasks and assignments that are now ours to achieve, as we still feel your presence near.
What we shared will never die; it lives on forever within our hearts, bringing strength and comfort while
we are apart. God has you in his arms and we have you in our hearts.
Continue to Rest In Peace.
Deeply missed by wife, children, sisters, grandchildren, nieces, nephews, in-laws, many relatives and friends in St Vincent and abroad.