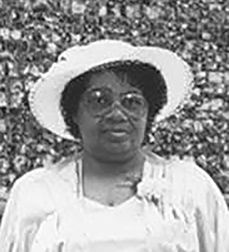 In Memoriam/Acknowledgement
September 1, 2017
In Memoriam
Betty Stephenson Davis
In loving memory of Mrs Betty Stephenson Davis of Biabou and England,
who departed this life on 2nd September 2012
A bouquet of beautiful memories
Sprayed with a million tears
Wishing that God could have spared you
If just for a few more years
We cannot bring the old days back
When we were all together
The family chain is broken new
But memories live forever
Gone are the days we used to share
But in our hearts they are always there
The gates of memory will never close
We miss you more than anyone knows
With tender love and deep regret
We love you always
And will never forget.
Sadly missed and lovingly remembered by your loving husband, daughters, sons-in-law, grandchildren and great grandchildren.
Always in our thoughts, forever in our hearts.