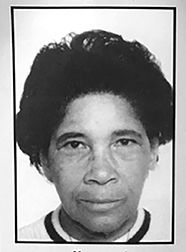 In Memoriam/Acknowledgement
September 1, 2017
Announcement
Stella Solita Gaskin
also known as Stella Neverson,daughter of the late Mildred Gaskin, sister of the late Thelma Beckles, and close friend of Ena Munro.
Stella passed away on Sunday, August 20, 2017 at Cedervale Terrace in Toronto, Canada.
Stella was laid to rest on August 25, 2017. She will be greatly missed by her friends and family in St Vincent and the Grenadines and her extended family in Toronto, Canada.