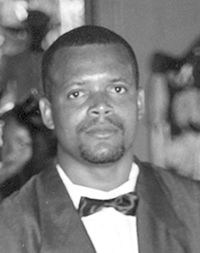 In Memoriam/Acknowledgement
May 26, 2017
In Memoriam
Norman Little
In loving memory of an
awesome husband, father, grandfather, brother,
uncle and friend,
Norman 'Jiggy' Little
Sunrise: 6th November 1964 -Sunset: 22nd May 2016
A heart of gold stopped beating. Two shining eyes at rest. God broke our hearts to prove to us he only takes the best. With tearful eyes we watched you and saw you pass away, although we loved you
dearly, we couldn't make you stay. To some you are forgotten, to others just part of the past, but to us that loved and lost you, the memory will always last.
That which we once enjoyed and deeply loved we can never lose, for all that we love deeply becomes part of us. Sadly missed by wife, children, close relatives and friends. Continue to rest in the arms of Jesus.