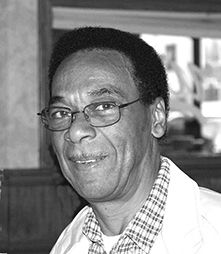 In Memoriam/Acknowledgement
April 21, 2017
Announcement
George Vincent Raymond John
died on April 17th, 2017 at his residence in Bronx, NY, USA. formerly of North River Road, Kingstown, St Vincent. He was 81-years-old.
He is survived by his wife, Nola E. John; his children, Gretel, Gregory, Glenford, Gretchen and Gideon John of Canada; brothers, David and Leon John of the UK, Noel John, St Vincent, Alvin John, USA, Errol Kydd, St. Vincent, and Franklyn Kydd, USA; sisters, Ada Byron-Cox, NY, Sylvia Pollard, and Jenness Thompson, both of St Vincent, Margaret Murray, England, Geraldine Darrell, Miami, Patricia John-Hazelwood, USA, Dawn John-Sargent, UK, Jacqueline John-Bobb, St Vincent, JoAnn John-DaSilva, USA; 14 grandchildren, and seven great-grandchildren; many dear cousins, nieces, and nephews around the world, especially Curtis Byron-Cox and Stanley John, both of the US.
Commemorative service to be held at Grace Episcopal Church West Farms, 1909 Vyse Avenue, Bronx, NY on April 29th, 2017 at 11a.m.
Another memorial service to be held in St Vincent will be announced at a later date.