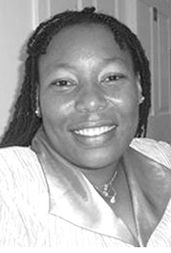 In Memoriam/Acknowledgement
April 7, 2017
In Memoriam
Nerissa John-Collins
In loving memory of Nerissa John-Collins, nee Soleyn, of Florida, USA, formerly of Murray's Village.
Sunrise: 03/11/74-Sunset: 04/09/2013
You were one in a million, why did you have to go?
You meant the world to us we really loved you so.
The Heavenly gates stood open that long and
painful day
Farewells were left unspoken as you slowly slipped away.
Beautiful memories of you, sprayed with a million tears.
How we wish God had spared you for just a few more years.
Thank you for the love you gave us, thank you for the love we shared.
We only pray that when you left you knew how much we cared.
Lovingly remembered by family and friends, especially mom Roslyn.
Rest in peace.