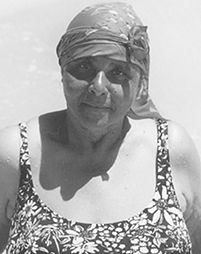 In Memoriam/Acknowledgement
March 3, 2017
In Memoriam
Florence 'Patsy' Ferdinand
would have been 80 on 9th February 2017.
It's been four years since we have celebrated your
birthday with you, but we still celebrate for you.
This year you would have been 80 years old and
it would have been a big family affair.
Plenty food, plenty laughs and a lot of drink.
Listening to stories of when you were younger,
growing up in Rose Hall and what it was like to come to England.
Well, we can't do the reminiscing,but we will celebrate as if you were still with us.
We miss you every day Mum, but know you're watching over us.
Happy 80th Birthday, Mummy, xx.
Love, children, grandchildren and great grandchildren
Rosemarie, Karen, Steve, Marlon, Sharlene, Stephanie, Kamara, Koryn, Parrish, Kyle, Camron, Sienna, Amari, Isha, Isiah, Florrie, Micah siblings, nieces and nephews and cousin Marion, Reginald, Edith, Hazel and Joanne, Colly and Carl, Betsy and Tracey, and Laundreth.