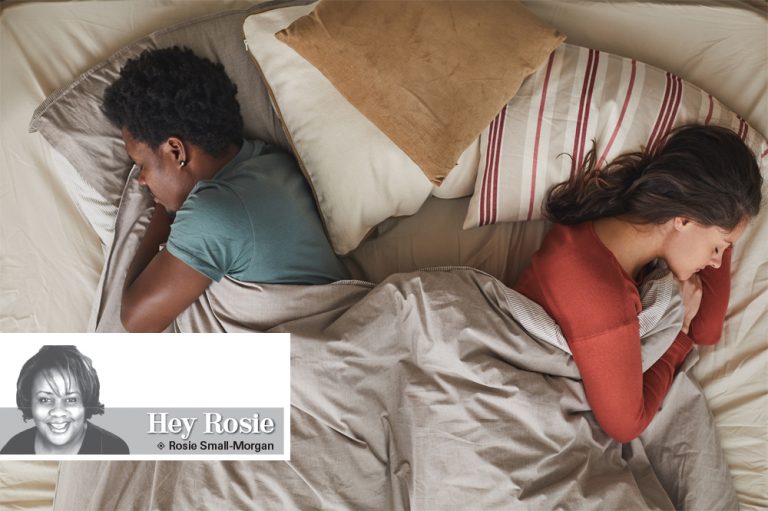 Hey Rosie!
November 11, 2022
Tired of this relationship with my deadbeat man
Hey Rosie,
I'm so done . I'm really just so tired of my relationship with my man. We've been together for over 11 years and during those 11 years he can't hold down a job long term. I am the main breadwinner even when I was pregnant twice, I worked up to my last week because he couldn't keep a job past 8 months at a time. To top it off I am coming home to organize dinner, see if the kids have completed their home work and ask him what he was doing all day at home besides playing his video games . Why do I need him when I am doing it all? Our sex life is almost non existent. Rosie HELP! He keeps saying he's trying and sometimes I do see him pushing but I feel it was too late.
Lost
Hello Lost,
I can hear the desperation in your letter and I'm sorry to hear that. But I think you know that you are at a serious crossroads and only you can make this major decision about your future .
It would seem that your partner has many issues going on himself; self esteem being a major one. He may want to go and speak to someone because it seems as though he is "stuck". What I mean by that is he keeps repeating the same behaviours that cause him not to keep a job for any length of time and being a responsible partner and parent as well.
Also he may be using you as a safety net because he knows you will always do what's necessary to keep a roof over your heads . Unless you both decide to work on your issues, you are going to be stuck in an unhealthy dynamic which isn't helping either of you.
So if you are willing to work together to get to the core of this toxic dynamic I don't see it ending well. I truly hope you both sit down and decide where you are going to go from here . I wish you both the best .
Rosie
Send questions to Rosie at: heyrosie24@yahoo.com or PO Box 152, Kingstown,St Vincent & the Grenadines