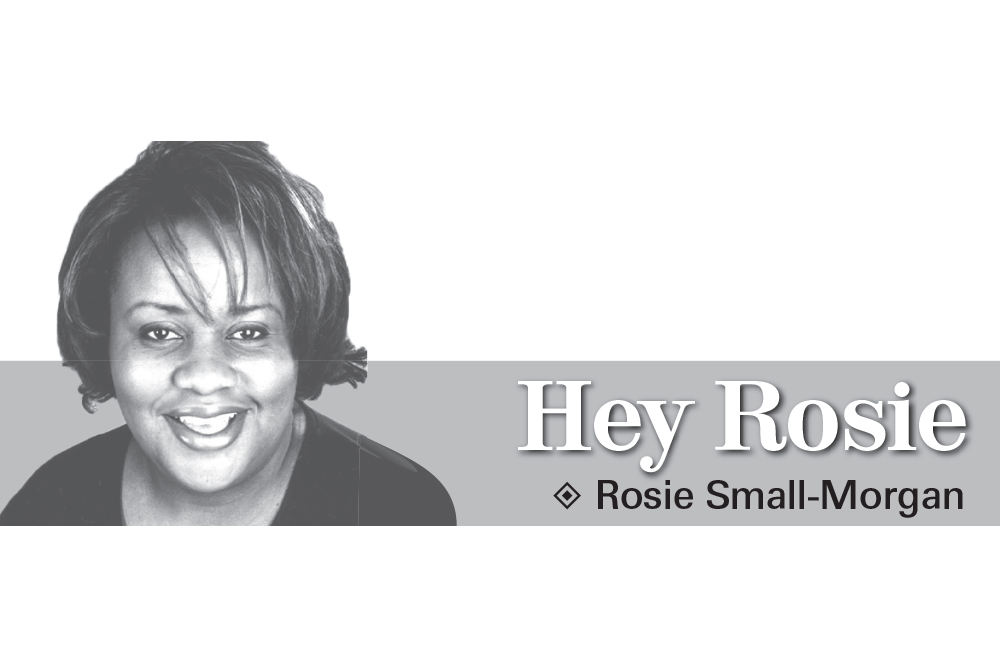 Should I continue a relationship with the cheating father of my child?
Hey Rosie
First of all, i must say i enjoy reading your columns week after week and the good advice you give to people.
Now i am an 19-years-old girl who finished high school two years ago. i fell in love with this guy at the age of 15, while playing netball and we now have a child together, who is almost a year old. But the thing is, Rosie, I am in Canada and he is in St Vincent. I love this boy so much that am willing to come home to meet him, but I don't know if I can trust him. He calls me all the time and when he does he tells me of some other girl he is having an affair with. I am sick and tired of hearing romours about him, because it kill me inside. The other thing is, everytime I want to tell him we are over I have this feeling inside me. He asked me to marry him. but I am not sure I can do that. I love him because he has done so much for me when i had nobody, i have never in my life cheated on him or looked to another man, because he gives me everything and is taking good care of his son, and my family loves him. I don't know what to do, Rosie, help me!
Help Me!
Dear Help Me,
 
Thank you as always for being a reader of "Hey Rosie", it is greatly appreciated.  So you are a young, 19-year-old mother who has recently moved to Canada, but has some serious trust issues with your child's father who still lives in SVG?
 One of the things that I would like to share with you and many other young women and men who are in a similar position is to listen to your "inner voice".   We all have this guide with us, but the trick is, do we listen?  We hear this voice when we meet someone we do not trust.  We hear this voice when we are entering a dangerous situation.  We hear this voice when we should investigate something someone is trying to tell us and it doesn't seem just right.  We hear it all day long.  However, we as human beings tend not to listen because doing the right thing is not always the easiest move to do, and sometimes it makes us stand apart from the crowd.  That is called having faith in your own convictions, between right and wrong.  Not to be a follower of the masses, but to lead by your faith and inner guide.
 Ok, back to your situation and what I just mentioned.  What does your "voice" tell you?  Not only is he telling you about affairs with other women (very bold I must say), you said it yourself that it makes you very sick and unhappy to hear this information.  So why would you consider this unhappy path?
 Granted, he is the father of your child and this bond will never be broken.  You also mentioned that he was there for you when no one else was.  However, you must also recognize if someone or a situation may be toxic and when you should walk away from it.  You and only you will have to make these very adult decisions.
 Please take this opportunity now that you are abroad to further your education.  Be it evening classes, a college degree or a trade, pursue something.  This will be a wonderful opportunity to shape and control the road in which you are going to travel in the future.  Also, if and when you decide to end it with your child's father, be careful about the next guy you choose.  We tend to pick the same man with a different name.  Make a list about the qualities that you want in a partner.  What you will put up with and what you won't.  Then choose carefully.  Your crossroad is now.  Which voice will you listen to?
 
Much love and support.
 
Rosie
l Send questions to Rosie at: [email protected] or PO Box 152, Kingstown,St Vincent & the Grenadines