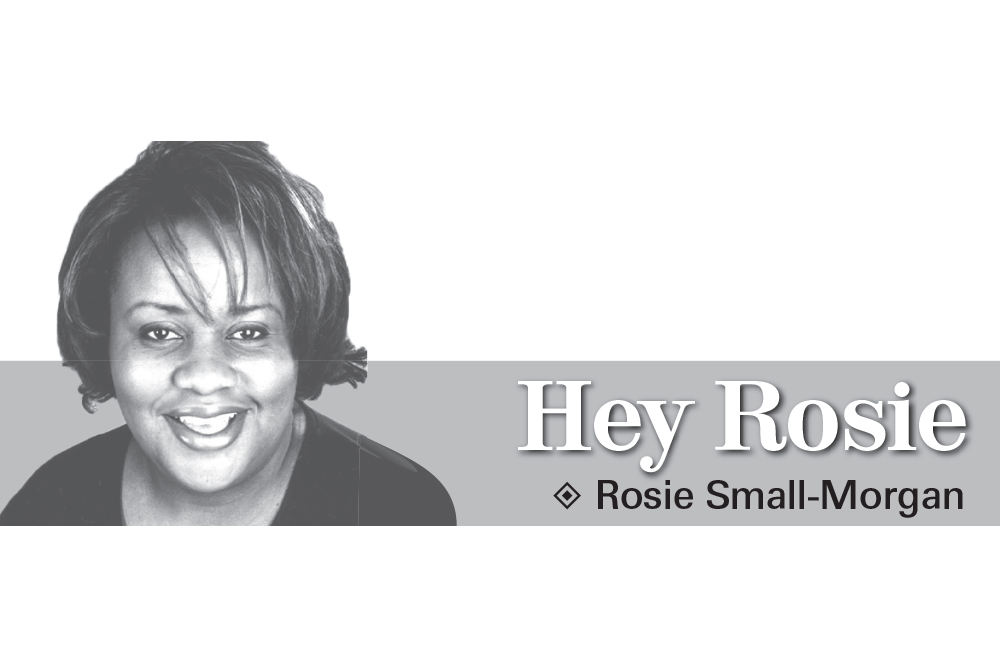 Hey Rosie!
March 12, 2021
I don't know what to do
Hey Rosie:
I met this guy for the first time through a friend when we were in high school, but I hadn't seen him until two years ago when he sent me a friend request on Facebook.
After that we got close as I had recently broken up with my ex. We started dating and after two months, I got pregnant for this guy. He was happy at first then he just turned on me; he would stress me out, he won't come visit me or check up on the pregnancy, but I was still with him, so after the baby was born I thought it would have changed him since he wanted a son, but things have gotten worse; his ex keeps popping up saying all sort of things to me that got me stressing, people telling me he's denying our child and our relationship.
When I confronted him, he'll say nobody ain't want us together and if I would believe that "he say, she say" crap so I didn't believe, because I have mad love for him and I trusted him. However, one day, we got into a huge argument about me still being with my ex. While we were arguing, he watch me in my face and say the child isn't his and he and I ain't in no relationship. Rosie It hurt me so bad! I cried just about every day because my baby daddy believes lies on the street and what people were telling me was true, but I refused to believe it. He said I cheated on him when we were together but that made me feel so low, because I was faithful to him the whole relationship.
It really hurt because I love him even though we not together. I really hate going through all this pain for nothing and I got to go through this paternity testing for nothing because I know and God knows.
Don't Know What to do
Dear Don't Know What to do,
Dry your tears. Yes ma'am dry them, you are in the middle of a powerful life lesson and tears make things too blurry .
You made a poor judgement call in trusting this "boy" – yes he's a "boy" because a mature young man wouldn't handle his business in this childish manner.
Take the paternity test, prove to him that he is the father. Then take him to court for child support, because your baby deserves AT LEAST that. It looks as though it would take a lot of growing up on his part to be a role model – so don't hold your breath.
Your lesson: you are a capable young woman; you are and will continue to be an incredible mother. Set your standards for yourself and your child to the very highest. Hold your head up and start setting your goals and become the success you were destined to be.
Forget the negative chit chat (I know it's painful now, but that will fade away), do not allow men in your life who only want to have sex with you … they are offering you dregs, not the full package that you deserve.
Finally have faith and walk in faith .. You only deserve the very best. He is not that. Be strong my girl.
Rosie
Send questions to Rosie at: [email protected] or PO Box 152, Kingstown,St Vincent & the Grenadines