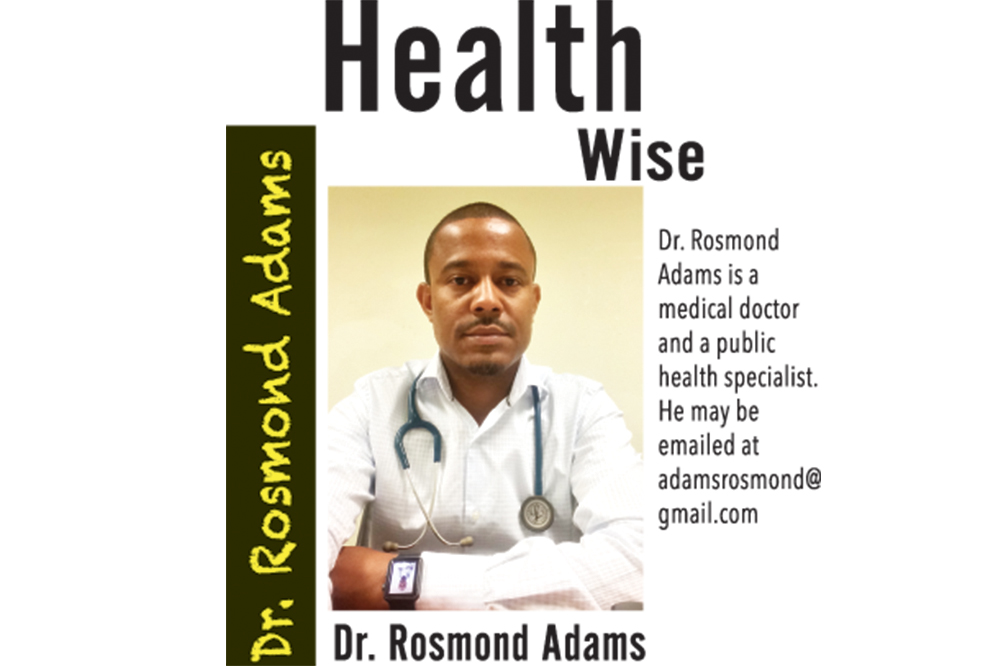 Health Wise
June 25, 2019
Will vaccine hesitancy in the Caribbean threaten our elimination status for certain Vaccine Preventable Diseases?
The region of the Americas including the Caribbean is the first in the world to have eliminated measles (1). This achievement is due to the sustained efforts of countries and regional public health organizations such as the Caribbean Public Health Agency (CARPHA) and the Pan American Health Organization (PAHO) in ensuring that surveillance is ongoing, vaccines are made available and population have access to health services.
Many Caribbean countries boast high levels of vaccination coverage. According to the PAHO 2018 Core Indicators, the average coverage for Caribbean countries for Polio3 and DPT3-cv is 91 percent, while the MMR1 average coverage is 94 percent (2). Despite these high rates of vaccination and having successful national immunization programmes in the region, the rise in vaccine hesitancy can cause a decrease in vaccine uptake thereby decreasing immunization coverage to levels below what are required to provide herd immunity, thus making it easier for the transmission and containment of vaccine preventable diseases.
With the current outbreak of measles in North America, Europe and other places, there has been heightened awareness around the disease and vaccination in the region. The recent importation of cases to the Caribbean have shown us how easy it is for cases to enter the region. There is a growing level of vaccine hesitancy globally that is slowly finding its way in the Caribbean region. This can threaten the elimination success.
Many factors can be attributed to this rise in vaccine hesitancy. One of the most common reasons for choosing not to vaccinate children stems from religious beliefs. These choices not to do so are not the by-product of ignorance, but rather the intentional and calculated decision related to a staunch religious conviction. However, there are other religious groupings who have no basis for this argument and use conspiracy theory, rumour and fear to prevent their followers from getting vaccinated.
Although the rights of individuals must be respected, when the rights of these people pose a threat to the public's health, action must be taken to ensure that they do not mislead and put others in harm's way.
Another reason why parents refuse or delay vaccinating their children is due to personal or philosophical reasons. There are individuals who believe in self immunity. These individuals are free to make these choices, but should be responsible and should not influence others to follow them.
Most importantly, there are individuals or groups who are concerned about vaccine safety. Most of these concerns are based on information that they have discovered in the media or received from acquaintances. In an era where there is so much information and at a time when fake news is ever present, it can become difficult to decide which information to follow. Regardless of what the reason is, there is the desire for more information. Parents want to be able to make informed decisions about their child's healthcare by knowing both the benefits and risks associated with each vaccine. Health authorities should therefore ensure that strong health education program on vaccination exist so that persons can access and understand the information. The national immunization schedule should be available on the Ministry's website with additional information and links to information on vaccines. Authorities must also be quick to debunk myths by persons who have a personal agenda, by offering credible scientific evidence. It is important that as a region we continue in the same spirit of solidarity that have made us successful in the elimination of these diseases to ensure that our elimination status is maintained.
1. CARICOM: Caribbean declared measles free. Available at : https://caricom.org/communications/view/caribbean-declared-measles-free
2. PAHO/WHO Data – Core Indicators – Pan American Health Organization. Available at: http://www.paho.org/data/index.php/en/indicators/visualization.html
Dr. Rosmond Adams, MD; MSc (Public Health); M.S (Bioethics) is a medical doctor and a public health specialist with training in bioethics and ethical issues in medicine, the life sciences and research. He is a lecturer of medical ethics and Research Methods.
He is the Head of Health Information, Communicable Disease and Emergency Response at the Caribbean Public Health Agency (CARPHA). He is also a member of the World Health Organization Global Coordination Mechanism on the Prevention and Control of NCDs.
(The views expressed here are that of the writer and not of any organizations). You may contact him at [email protected]