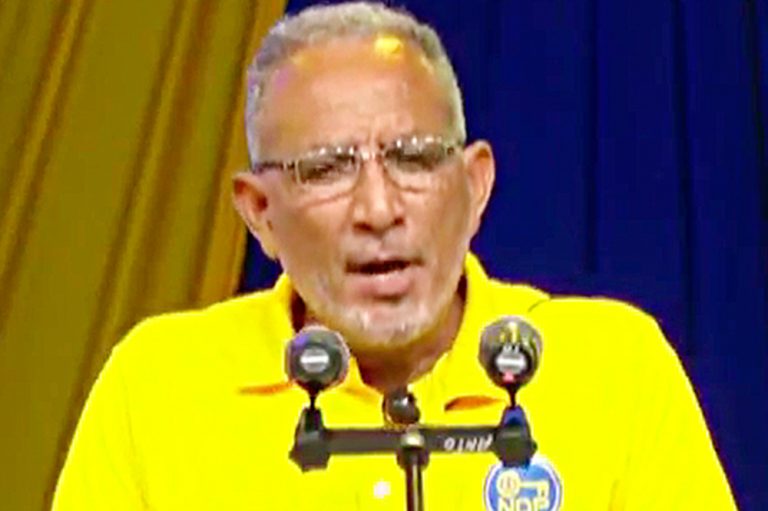 Front Page
November 21, 2023
NDP, the only catalyst for change in SVG – Dr Friday
President of the New Democratic Party, (NDP) Dr Godwin Friday says his party is the only party that can bring about change in this country.
Speaking at the party's 'Hope for Youth' rally last Saturday, Friday said the NDP is "The only vehicle in this country, that can deliver political change."
During the rally at the Campden Park Playing Field, the Opposition Leader also invited persons to join the NDP.
"Our tent is large, and my arms are open wide; embracing everyone."
"We want to bring change to our beloved country; that change will not come unless we put aside our small differences."
In encouraging people to join the party, Friday promised that they will deliver "regardless of your political party, past or present."
"Everyone will enjoy the fruits of their hard work; and the bounty of their country."
The rally was geared towards sensitizing the youths, and Friday used the opportunity to tell the youths: "You can shape the future of our country in the way that it should be."
He went on to say "You have high expectations for yourself and for this country." As it relates to unemployment, Friday feels that "too many young people are unemployed."
Added to unemployment, the Northern Grenadines representative complained that the "cost of living is crushing many families."
Apart from families unable to make ends meet, Friday said poverty has grown, hardship has increased, and crime, especially gun crime, is out of control.
Friday also called on persons at Saturday's rally to observe a moment of silence for all the homicide victims for the year so far.
In his call for change, Friday declared "I would be honoured to be your prime minister, and to work for you."
"Nobody believes in the people of this country more than me," Friday said as he promoted his party as the vehicle for hope and change.