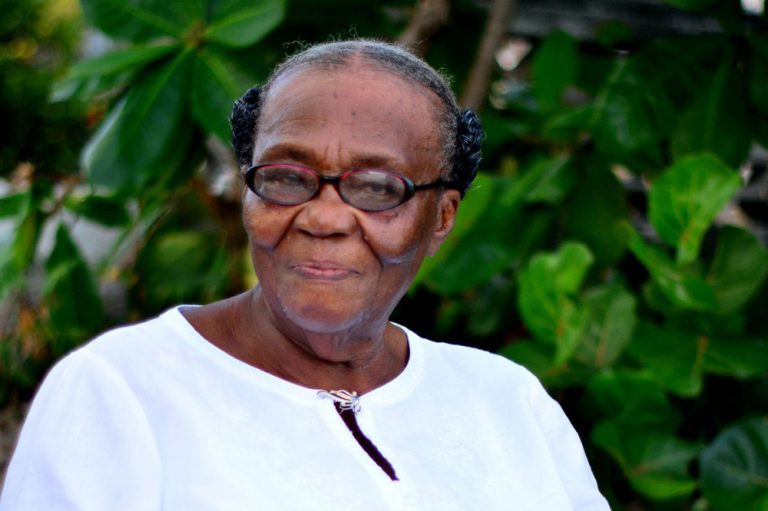 Front Page
November 17, 2023
Unsung Hero Lady Jestina Charles passes
St Vincent and the Grenadines and the wider Caribbean has lost an 'Unsung Hero', with the passing of Jestina Charles of Chester Cottage.
Lady Charles as she was fondly known, gained national and regional attention when she was named as the First Caribbean International Bank's 2006 national and regional Unsung Hero.
Lady Charles died on Wednesday November 15 at the Milton Cato Memorial Hospital in Kingstown.
On July 25 this year, Lady Charles celebrated her 91st birthday, amidst a number of health challenges.
She was the wife of Bishop Hollis Charles of the Bethel Gospel Assemblies in Georgetown and North Union.
Speaking to SEARCHLIGHT on Thursday, Bishop Charles said he and Lady Charles had been married for 57 years.
"She was a tower of strength to me; very loving, kind, thoughtful and well spoken."
He explained that apart from the positive impact she had on his own life, Lady Charles touched many lives here in St Vincent and the Grenadines, within the region, and even internationally.
The Pentecostal Bishop vividly remembered years ago when his wife visited many schools and provided Christian Education for the students.
These students are all grown up now, and Bishop Charles said many of them remember the mentorship which his wife had provided them.
Apart from impacting many lives, Lady Charles and her husband adopted and raised two children, Stacey Charles and Stephen Charles.
Regardless of the health challenges, Lady Charles devoted her time and energy to interacting with other senior citizens at the Golden Years Activity Centre at Georgetown.
In a Facebook post, head of the centre, Joy Matthews said they have lost one of their founding members and attendees.
"We are saddened by your passing, yet comforted knowing you are resting with your saviour…we will cherish your memories and we are indeed happy that we got the opportunity to let you know how much we appreciate you and your contribution," Matthews wrote on Thursday.
In an interview with SEARCHLIGHT for her 90th birthday last year, Lady Charles spoke of being "happy, contented and blessed."
"God has blessed me with long life."