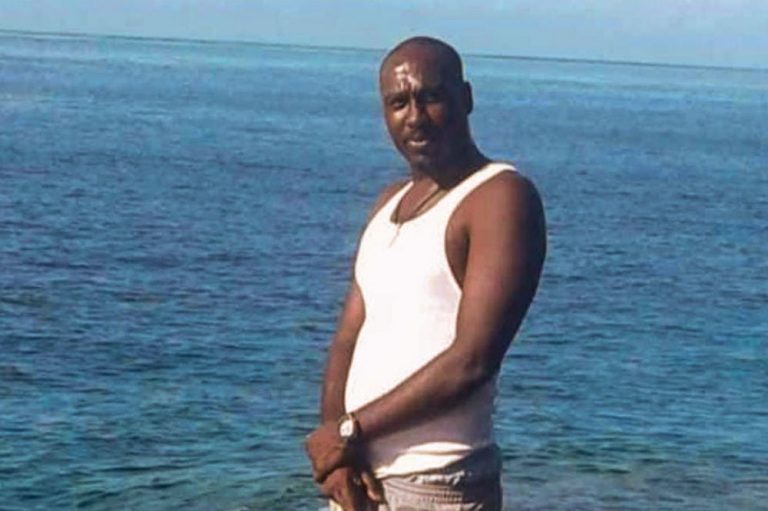 Front Page
November 17, 2023
Misplaced US passport may have altered murdered man's fate
Tambu Patrick, a Layou resident who was shot and killed on Sunday, November 5, may still be alive had his passport not been misplaced by the authorities.
That's the thinking of friends and relatives of the dead man.
Patrick, 39, died in a hail of bullets in the Ruthland Vale area of his home town Layou. Residents say a few minutes before 9 pm, two gunmen approached Patrick and shot him dead. He attempted to flee, but could not outrun the assassins' bullets.
Patrick had survived two other shootings before his fatal run in with the grim reaper. He has gone down in history as the 47th homicide for 2023.
"He was requesting his passport when he came out of prison, and they said they couldn't find it," an affiliate of Patrick told SEARCHLIGHT.
On April 11, 2018 in Layou, police found Patrick with a Taurus 9 mm pistol and 17 rounds of 9 mm ammunition without having a license under the Firearms Act. In January 2020, Patrick, 36 at the time, was sentenced to four and a half years in prison after being convicted for the 2018 crime.
He was released in January, 2023 after serving his full sentence.
Patrick's affiliate, speaking on the condition of anonymity said Patrick came home from the United States a few years ago and had to give up his "American" passport and other documents as part of the bail conditions in relation to the 2018 charge.
"When he came from prison, he was trying to get back his passport, but the police tell him they misplaced it, they can't find it. He had an American passport and he like he wanted to leave," the man told SEARCHLIGHT.
On Thursday, a close relative of Patrick confirmed that Patrick was trying to retrieve his passport from the police and had made several trips to police headquarters trying to get his travel document.
The relative said at one point, Patrick was told the passport could not be found, and at another time, he was told that the officer with knowledge of the passport was on vacation.
"The passport was given to them years ago, when they found the gun and they also took some personal items.
"Nobody knows what happened to the passport or else he would have been back in the States and after his death, family members informed the US government who then informed the consulate in Barbados who have been in touch with the police since.
"But what sense that makes now? When he was alive he wanted to leave, he was trying to leave," said the relative who did not wish to be named.
She added, "It's too late to look into it