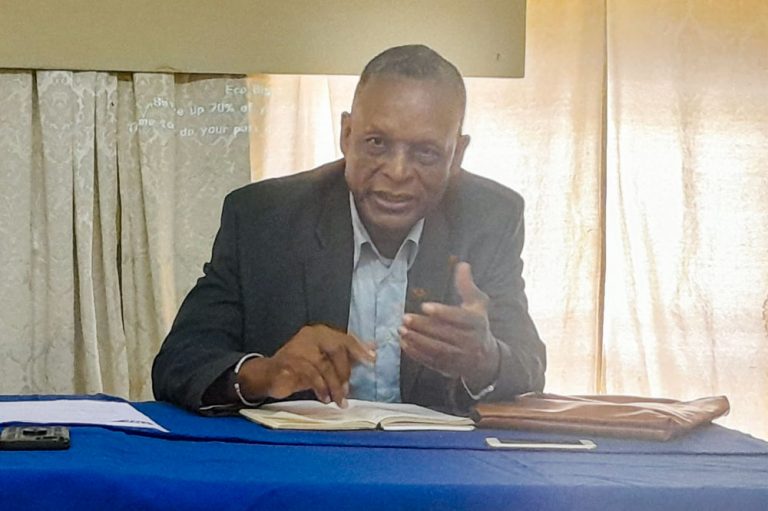 Front Page
November 17, 2023
Ban on Coombs expired, fine still outstanding
Former President of the St Vincent and the Grenadines Football Federation (SVGFF) – Venold Combs is no longer under ban from Football's governing body FIFA.
However, the fine of US$43,000, which Coombs is required to pay as part of his punishment is still outstanding.
Coombs on July 3, 2018, was slapped with a two-year ban and fined US$40,000.00. The ban and fine stemmed from investigations into the sale of 2014 World Cup tickets.
As such, FIFA's Ethics Committee found Coombs guilty of breaching rules of ethics relative to bribery and corruption, conflict of interest and loyalty to the organisation.
Accordingly, the ban covered the participation, in any capacity, in a competition or activity authorised or organised by FIFA or any association, club or other member organisation of an association, or in competitions authorised or organised by any professional league or any international or national – level competition organisation or any elite or national-level sporting activity funded by a governmental agency.
In August 2022, FIFA had imposed a further six-month ban on Coombs that expired March, 2023.
Molly Strachan, Legal Counsel of the Judicial Bodies of FIFA, in a letter addressed to General Secretary of the SVGFF – Devron Poyer, sought to give clarity, relative to Coombs' eligibility to be engaged in football-related activities.
Strachan wrote on September 18, 2023, " In this respect, please be informed that following our previous communication of 16 September 2022, whilst the therein-mentioned six (6) month suspension from all football-related activities imposed upon Mr Venold Coombs has now elapsed, it remains, irrespective of the foregoing, that according to our records, the relevant amount(s) due to FIFA in accordance with the decision passed by a member of the FIFA Disciplinary Committee on 11 August 2022, have not yet been paid (namely, the USD 40,000 due as a fine, in addition to the USD3,000 due as procedural costs) by the Respondent".
Another correspondence, dated September 19, 2023, Strachan expounded: "As such, please be advised that, in principle, it would appear that Mr Coombs would not be precluded from his involvement within the activities as listed within your aforementioned correspondence, the former being without prejudice to any other current or eventual sanction(s) which may apply to his person".
The matter of Coombs involvement in football, stemmed from his visibility in recent times at community leagues, being active in the distribution of prizes and trophies.
At a press briefing last Monday, November 13, 2023, at the Music Centre Conference Room, First Vice President of the SVGFF- Otashie Spring, but who wore the hat of President of SV United, accused the secretariat of the SVGFF of withholding pertinent information to its affiliates.
Spring, taking a swipe at his own organisation lamented: "As an affiliate, I am very much passionate… Learning now what would have transpired, it is distasteful".
Spring however revealed that Coombs and his legal team have devised a plan to satisfy the payment of the US$43,000 fine. He unveiled that already, US$1,200 has been paid.
He reasoned: " For 35 of those payments, it would sum up to a monthly payment of US$1,200.
Reports are that Coombs, who was forced out of office in 2018, following the ticket sales scandal, is among the list of prospects who are trying to unseat incumbent Carl Dickson.