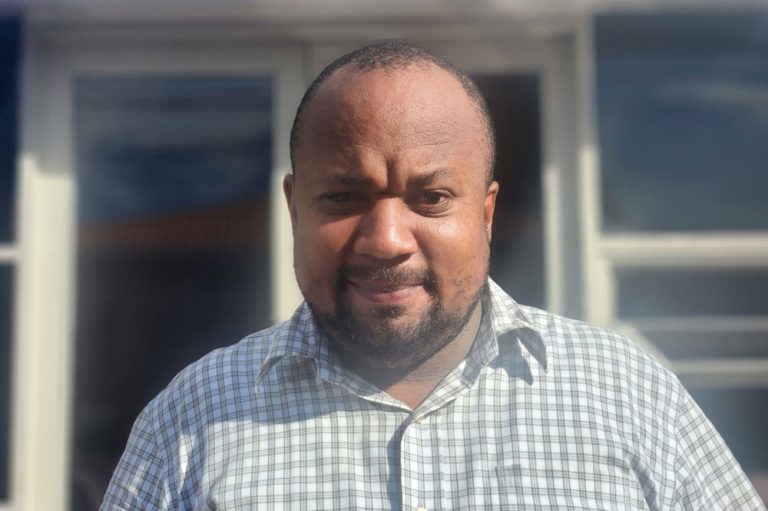 Front Page
October 26, 2023
Customs Officer to repay over $68,000 stolen from Government
A Customs Officer who says he stole over $145,000 from the Government of St Vincent and the Grenadines to support his mother, who has been diagnosed with Stage Three cancer, has been ordered to pay full compensation.
Gibron Bailey appeared at the Kingstown Magistrate's Court before Magistrate John Ballah on Wednesday where he was sentenced for committing 10 counts of theft against the Government.
Bailey, 39 was charged that between August 30 and September 21 2023 at Kingstown he stole EC$68,110.87 in cash and EC$77,292.95 in cheques, the property of the Government of St Vincent and the Grenadines.
The facts, which were read by Prosecutor Shamrock Pierre stated that Bailey was a Customs Officer who was based at the Argyle International Airport(AIA).
He was the driver at the airport, and was also tasked with taking workers home at the end of their shift. He also escorted the cashiers at the air cargo section to the Bank of St Vincent and the Grenadines (BOSVG) branch in Kingstown which would be done on evenings, for the purpose of depositing cash and cheques at the bank.
On some occasions, Bailey would deposit the money by himself.
He would also collect the night deposit key from the Customs Office in Kingstown, and the night deposit bag from the bank on the next day.
On several occasions, he did not return the key to the cash manager.
Between the mentioned dates, Bailey did not make the deposits to the Bank. Over that period, the total cash which he did not deposit amounted to EC$68,110.87 and the cheque total amounted to EC$77,292.95.
As a result, certain irregularities were noted and the BOSVG was informed. According to the records from the Bank, no deposits were made on the mentioned dates.
The matter was brought to the attention of the Director General of Finance & Planning, then reported to the police. Sergeant Quow commenced his investigations and Bailey was taken into police custody under suspicion.
When a search warrant was executed at Bailey's home, no cheques or cash was found.
During Quow's interview of Bailey, the Customs Officer said that he stole to the money to assist a family member who was diagnosed with Stage Three cancer.
Quow arrested the defendant, and the cheques were later handed over.
The prosecution gave no antecedents.
When the magistrate referred to the sentencing guidelines, he found that these offences fell within the margins of a custodial sentence.
However, based on the mitigating circumstances that were presented by defence counsel Grant Connell, Ballah found it more beneficial to the Government and people of St Vincent and the Grenadines that Bailey repay the money.
And so, he ordered Bailey to compensate the government EC$68,110.87. If he does not pay, he will be imprisoned for six months. His sentences were also suspended for one year.