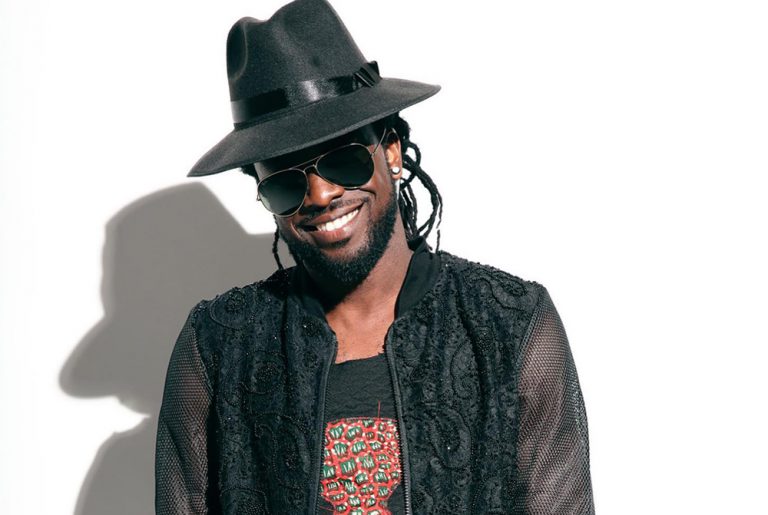 Front Page
October 20, 2023
Skinny Fabulous' B.A.D album in the running for Grammy nomination
Versatile Vincentian Soca man Gamal "Skinny Fabulous" Doyle says, "it's a pretty rewarding feeling" to have one of his albums being considered for a Grammy nomination.
The album, B.A.D (Beyond A Doubt), has been submitted for consideration in the Best Global Music category of the Grammys.
Earlier this year, the 23-track album was streamed over 1,081,374 times on Spotify after its release on January 13, 2023 and at one point it was at number one on Apple Music, iTunes and Spotify.
"A lot of months and hard work went into that body of work. However due to the lack of a Soca or even a Caribbean category, I'm competing in a very, very broad category called global music," Doyle told SEARCHLIGHT via WhatsApp on Thursday.
He said that B.A.D is in a category with over 170 other albums spread across the world and in different genres.
"My album is in the ballot from which approximately five are chosen by members of the academy. Soca as a genre has not made that type of impact to have its own category yet it seems," Doyle commented while adding, "….Ah mean just to be listed for the academy to choose from is a big deal, but I'm confident that I'll be in the final listing."
In February this year, www.grammy.com's website listed Doyle as one of five Soca artistes who are essential to contemporary Soca, the others being Machel Montano, Patrice Roberts, Aaron "Voice" St. Louis and Kees Dieffenthaller of Kes The Band.
"Soca has absorbed various influences, resulting in dramatic changes in its aural identity. Meet five artists whose music remains dedicated to the guiding principle of Soca: keeping Carnival revelers energized for extended periods of waving and wining," www.grammy.com said in the February 22 online article.
"What's happening now is part of the standard Grammy selection process. The inclusion or addition of a whole new category is not on the table at the time," Doyle told SEARCHLIGHT.
He said that pushing for the addition of Soca as a category is not a physical letter sent to a Board, to which they can give a formal response, but it is a series of conversations, suggestions and highlights in the hope that a new category is considered.
"I grew up looking at the Grammys as just a motivational fairytale, a goal that was improbable but worth shooting for nevertheless. Today however, 10 months after the release of my album B.A.D, I'm super excited to have a body of work that's up for consideration for a Grammy nomination," Doyle said on a Facebook post this week.
This has been a spectacular year for Doyle as before B.A.D became so successful, "Come Home" a song by Doyle and Naliah Blackman placed second in the Trinidad and Tobago (T&T) Road March race with a total 106 plays, beaten only by Ian "Bunji Garlin" Alvarez "Hard Fete" which played a total of 135 times at different judging points.
Skinny's hit, "Famalay" (featuring Trinidadian Soca artistes Bunji Garlin and Machel Montano), won the T&T Road March in 2019 and created history by making Doyle the first outsider to do so.
Doyle also has hits like "Solid as a Rock" and "This Island is mine" and is a six time winner of the Carnival Development Corporation's (CDC) Soca Monarch competition.
Meanwhile, B.A.D has several regional and international producers, but also includes home grown successes like Alex "Kubiyashi" Barnwell, Phillip "Wetty Beatz" Bastien, and Parry Jack.
Doyle has also collaborated with a number of regional and international superstars on the album including Jamaicans Rodney "Bounty Killa" Price and Desmond "Charly Black" Mendez, Trinidadian Nailah Blackman and Vincentian Shertz "Problem Child" James.
The album's intro, a skit, includes appearances by Machel Montano, Ian "Bunji Garlin" Alvarez, Destra Garcia, Maleeka Joseph and Kerra Denel.