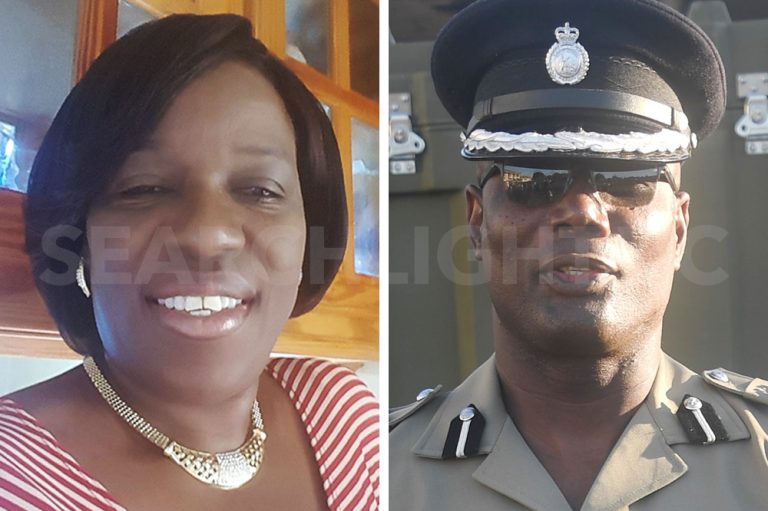 Front Page
October 3, 2023
New CoP, new PS in Ministry of National Security
Enville Williams, the new Commissioner of Police (CoP) (acting) has spent all of his adult life as a police officer. Most of that time was spent working in the area of intelligence, so he may not be well known to some members of the public.
Williams enlisted in the Royal St Vincent and the Grenadines Police Force (RSVGPF) in 1992, when he was 19 years old, a graduate of the Barrouallie Secondary School.
On Sunday, October 1, the new CoP took up the top position in the local constabulary, his predecessor Colin John having proceeded on pre-retirement leave.
The CoP is 50 years old and takes up the position on promotion from his previous post as Assistant CoP in charge of crime. This post is now filled by Trevor Bailey, who was promoted from the rank of Superintendent of Police.
Prime Minister Dr Ralph Gonsalves told SEARCHLIGHT on Saturday that in the 31 years that Williams has been a member of the RSVGPF, he has done "numerous courses in different aspects of policing, but has specialized in intelligence and crime fighting".
Williams had been promoted to the post of Assistant CoP on January 1, 2022; prior to that he served as head of the Eastern and South Central divisions.
A new Permanent Secretary has also been appointed to act in the Ministry of National Security. Lou-Anne Thomas, the former head of the Training Division in the Office of the Chief Personnel Officer took up office from yesterday, October 2.
The former Permanent Secretary in the Ministry of National Security Hudson Nedd has retired.