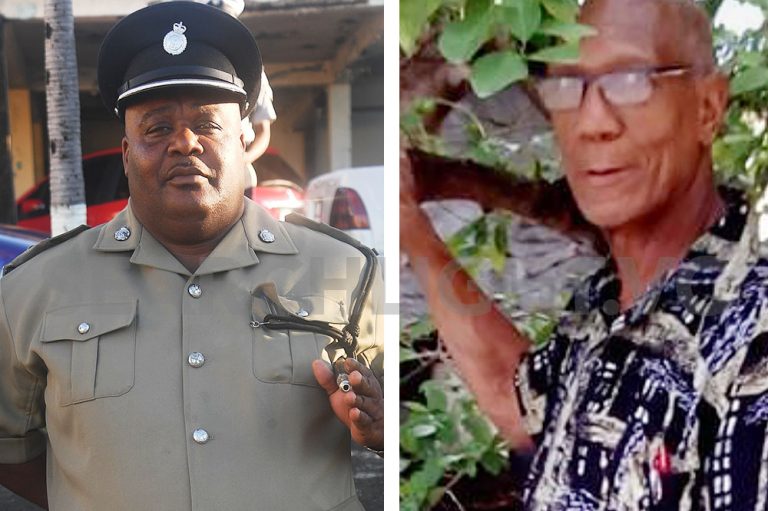 Front Page
October 3, 2023
Let's get vex and rid SVG of crime – new ACP
One of the nation's top crime fighters wants the citizens of St Vincent and the Grenadines (SVG) to use their anger at the crime situation to motivate them to work more closely with the police.
"I want the citizens of St Vincent and the Grenadines to join with the police and get vex together to rid the country of those who are among us, who are criminal minded because they disturb our inner peace," Assistant Commissioner of Police (Acting) Trevor Bailey told SEARCHLIGHT on Monday evening.
Bailey, who on October 1 was appointed to act in the post of Assistant CoP in charge of crime, was updating SEARCHLIGHT on progress in the investigation into the killing of 74-year-old Charles McIntosh, when he made the call for more cooperation from the public.
McIntosh was shot in the back at 10:40 pm on Friday, September 29 in the driveway of his home, located along the Arnos Vale main road.
The retired civil servant and accountant is believed to have been returning home from his job as supervisor of Wilson Enterprises Inc (Sol Gas Station) located just a few yards from his home.
"On reaching his driveway, an unknown assailant exited from a car and shot him about his body," a release from the Royal St Vincent and the Grenadines Police Force (RSVGPF) said.
The Assistant CoP said no arrests have been made so far in the case. He made a passionate appeal to the public to cooperate with the police.
"Any information at all that you may have that can help us, please let us know.
"This death is rather troubling to us. What would cause someone to open fire on a 74-year-old man, who is not a gangster, has no criminal record, he is just going home, having performed his daily task?
"This is a vexing issue to all of us here in St Vincent and it is a crime we need to solve."
Bailey said the police will use all means at their disposal to find the person or persons responsible for McIntosh's death.
"Let us solve this one together."
Last Saturday, Prime Minister Dr Ralph Gonsalves described the killing of McIntosh as a "beastly murder" and said such "sick behaviour is like that of a crazed animal or animals; someone, who in their minds, occupies a jungle."
Gonsalves said persons like that have chosen to act that way, and we should stop making excuses for them.
"We need to speak to their individual responsibility and choice."
"Nothing is exculpatory, nothing can excuse this," the Prime Minister said in relation to the killing.
The release from the RSVGPF said McIntosh was pronounced dead at the scene by the District Medical Officer.
"A postmortem examination is expected to be carried out on the deceased to ascertain the exact cause of death.
"Anyone with information that can assist with this investigation is encouraged to call 999/911 or, the Officer in charge of South Central Division at 1-784-458-4200 or, any police station or police officer you are comfortable speaking with.
"All information received would be treated confidentially," the release said.