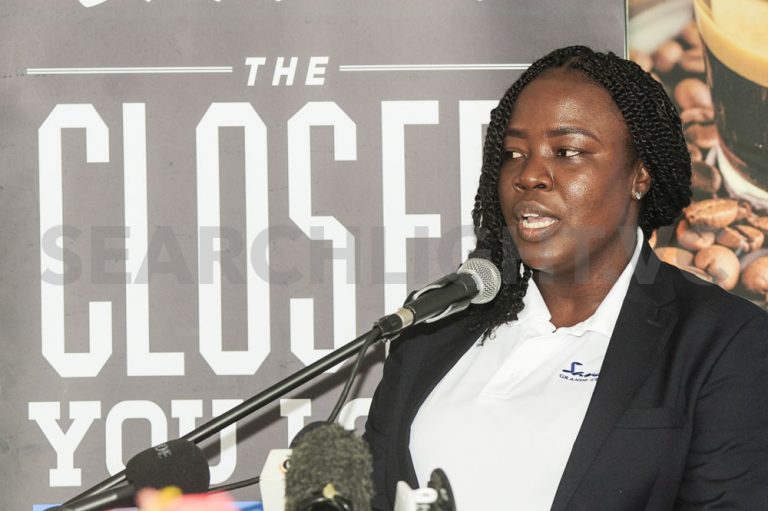 Front Page
September 26, 2023
Sandals Resorts seeks new 'superstars' at job fair (+Video)
Sandals Resorts is hoping to find more "superstars" like Vincentian Ranel Cato at their job fair which begins today in St Vincent and the Grenadines.
Winston Anderson, Managing Director, Sandals Resorts Management Limited, speaking at a Media Launch at Gate 3 Restaurant yesterday said Cato was hired in 2021 during the first job fair the company held in St Vincent and since then, she has had an amazing journey.
Describing her as having an "immense personality", Anderson said Cato was hired as a Club Sandals agent because she had the personality and attitude, although she knew nothing about Club Sandals. "Within a couple months, she showed not only the potential, but we created the opportunity; she seized the opportunity and she became one of our true superstars."
Cato was promoted to the Accounts department and has since worked at all three Sandals properties in St Lucia. She now returns to St Vincent to take up the position of Cost Controller at Sandals St Vincent.
Originally from Upper Cane Hall, Cato said never in her wildest dreams did she think she would be representing her country for an international brand. She said Sandals recognized her for her attitude, work ethic and qualifications, and encouraged other Vincentians to seize the opportunity provided by the company.
"Anyone out there who is questioning themselves, who is double thinking, stop," Cato said, adding that she is looking forward to welcoming them on board.
Anderson said beginning today, Tuesday, September 26, Sandals will be seeking to hire "every single category" of worker at the job fair which takes place at the Kingstown Baptist Church at Gardens Gate.
He said over the past two weeks, they have been working on identifying their management staff, and this week, they will seek to hire "every single category" of worker for every department in the hotel.
The managing director invited people to turn out for the fair, which runs until Friday.
He said persons should not be deterred by lack of experience, as the company spends "an enormous amount of time and money" on the development of their human resource.
"We believe strongly that our greatest asset happens to be our people. It is not just something that we say, it is something that we actually invest a lot in."
He said prospective employees should not worry about experience. "The level of training and exposure you are going to get will ensure that we give you the skills."
He shared that at Sandals, it does not matter where you start, what they are looking for is people who want to build a career.
Heather McDonald, Corporate Manager of Human Resource, who has been with the company for 22 years, echoed the call for Vincentians to apply for positions, saying that the experience with the company from start to finish is "an amazing one".
She shared that she started with the company as a night manager, then moved to concierge manager, then regional training manager, then director of guest services, then corporate manager of human resource within a few months.
She said Sandals not only provides a salary, but "amazing benefits" that take you to the next level.
The job fair runs from 8:00 am to 3:00 pm each day.