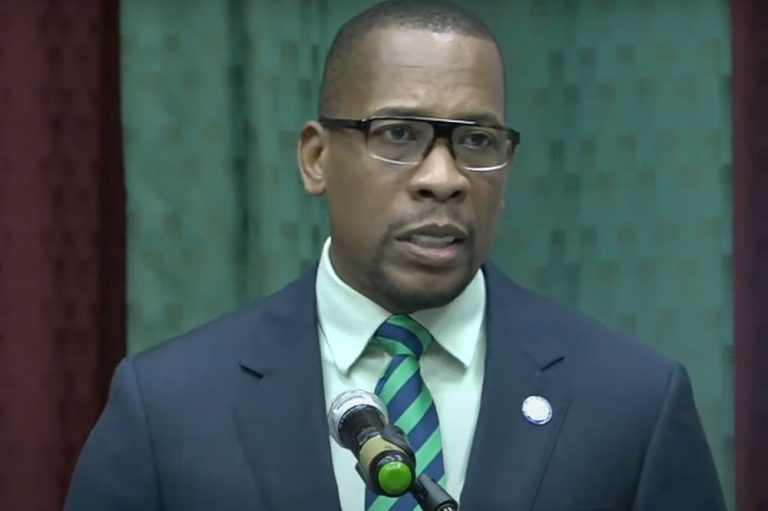 Front Page
September 22, 2023
SVG ranks lowest in EC for financial product knowledge, survey finds
When it comes to knowledge of financial products such as stocks, bonds, crypto assets and electronic cash, St Vincent and the Grenadines (SVG) has been ranked as having the lowest rate of understanding among Eastern Caribbean countries.
And while more than 75 percent of individuals in SVG hold an account at a financial institution, only 18.3 per cent of the persons surveyed made one or more electronic payments in the 12 months preceding the Financial Literacy and Financial Inclusion survey, pointing to a heavy dependence on cash transactions.
The survey, commissioned by the Eastern Caribbean Central Bank (ECCB) assessed financial literacy in 7,037 individuals in eight Eastern Caribbean Currency Union countries where low levels of financial literacy were recorded. Overall financial literacy was highest with persons making $3,000 and over per month, while the lowest score was with persons who do not have Internet access.
For awareness and use of financial products, respondents were questioned on knowledge of savings accounts, mortgage, insurance, credit card, car loan, pension/retirement products, current/chequing account, stocks, shares, loan secured on property, investment fund, unsecured bank loan, bonds, Prepaid Debit/Payment Cards (not directly linked to bank account), crypto assets, microfinance loan, DCash, financial products labelled as sustainable.
The survey found that while financial product awareness was relatively high, use was relatively low across the ECCU countries assessed which included Anguilla, Antigua and Barbuda, the Commonwealth of Dominica, Grenada, Montserrat, St Kitts and Nevis, St Lucia and St Vincent and the Grenadines (SVG).
Over 88 per cent of ECCU respondents were aware of at least five of the 18 financial products listed. For financial inclusion, the extent to which citizens make use of financial products, savings accounts and insurance were ranked as the most utilized products.
Especially concerning was the low levels of financial resilience coming out of the findings of the survey which revealed that more than two in five individuals are not able to recover from negative financial shocks.
Over half of the individuals in the ECCU indicated that they were not able to meet their living costs in the past 12 months. Further, over two in five individuals indicated that they will not be able to face a major expense today without borrowing from a financial institution or asking family or friends to help.
For SVG, 24.5 per cent of respondents admitted to being only able to cover less than one month of expenses in the event of financial shock, while 18.1 per cent said they could cover six or more months of expenses.
The survey also showed that persons have been depending on friends and family to provide services that are available from financial institutions, an occurrence that the ECCB said shows the level of informality in the financial sector.
ECCB Governor, Antoine said the survey cannot just be an "academic exercise" considering that the region has experienced, within the last five years, a number of shocks including natural disasters and a global pandemic.
"This is not about just numbers and statistics. When it comes to our personal finances, we must hope for the best but plan for the worst."
The ECCB and OECS Commission has announced that they will work with member states to create a financial inclusion strategy to help transform citizen awareness and access to financial products and services. The strategy will also address how progress towards financial literacy and financial inclusion in the region is measured.