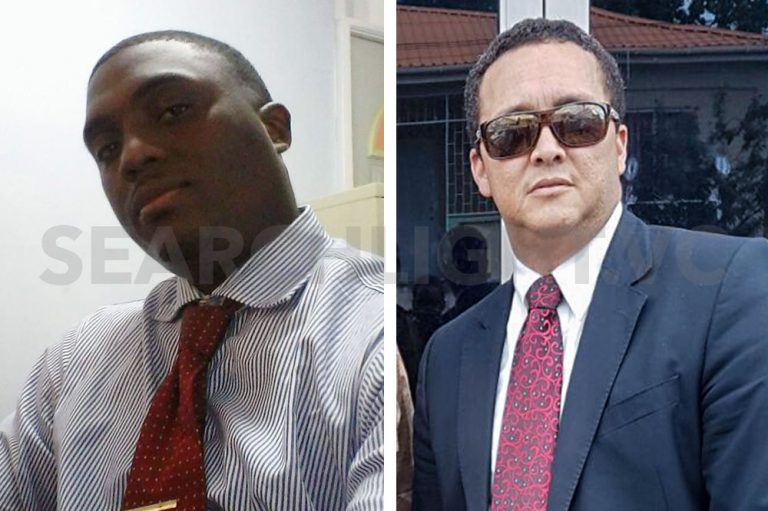 Front Page
September 12, 2023
Police promotion list described as "a joke" by lawyer
A lawyer who frequents the magistrates courts has called the recently released promotion list of the Royal St Vincent and the Grenadines Police Force (RSVGPF) "a joke".
Grant Connell made the assertion on September 11 at the Serious Offences Court (SOC) before Chief Magistrate Rechanne Browne after noticing that Prosecutor Shamrock Pierre had not been promoted.
Connell told the Chief Magistrate that she ought to be instrumental in vouching for police officers who she knows are deserving of promotion.
"Your honour, have you seen the list of promotions? I need not respond to him being in the SOC," Connell said while referring to Pierre, a prosecutor who usually works at the Kingstown Magistrate's Court but was present at SOC, alongside police prosecutor Renrick Cato to assist with some matters.
"This officer has served in several courts: Biabou, Canouan, Layou, Chateaubelair, Barrouallie, Kingstown, Union [Island], SOC. Oh God! And he has been acting corporal for six years, three months? That list has to be a joke," Connell continued.
He told Browne that magistrates cannot sit and see competent officers come before them who have gone nearly 20 years without the recognition they deserve.
"That can't be right your honour. Voices have to come from every direction…this is a joke. It is a joke. I could point out some of the jokers because I have reason to go to every police station in SVG and every police officer could tell you that I have respect from constable right up to the Commissioner…."
"It have some in Canouan, It have some in Chateaubelair [who are] constables, and I see some jokers here reach all Sergeants…" Connell continued.
However, he said that he is at least grateful to see that prosecutor Renrick Cato gained some recognition, having been promoted from Station Sergeant to Inspector.
"But somebody has to say something. All the lawyers are quiet about it. No magistrate saying anything, all they saying is 'Prosecution you ready?' And you would have prosecutors who waste the court time and those who are competent…How can you overlook a man for seven years?"
However, Chief Magistrate Browne responded that in everything that a person does, sometimes things are delayed but they can never be denied, and so they must keep working.
Still, Connell maintained his point that the police force is losing officers physically and mentally. He said there are good officers who are leaving the force to work elsewhere, and those who remain in the force are frustrated by not gaining their deserved recognition.
"…If you're in one position for so long and you're doing so much work, this man worked in seven courts, [He has worked] for 20 years…" he said as he emphasised his point that the force will continue to lose officers once it maintains this pattern of using its workers for so long without recognising them.
Pierre said nothing during this discourse.