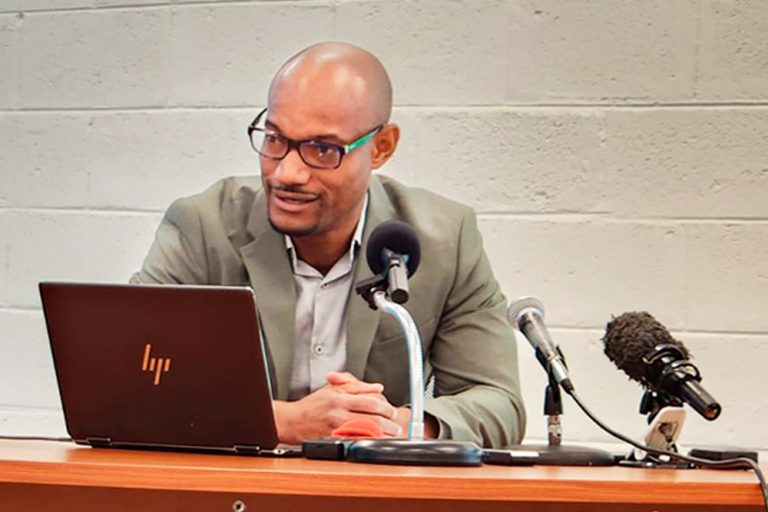 Front Page
August 25, 2023
'Mandatory contributions by self-employed, informal workers must be high priority'
If recommendations made under the most recent actuarial review of the National Insurance Services (NIS) are implemented, Vincentians who are self-employed as well as those who work in the informal sector will be mandated to pay benefits or face "severe consequences".
This was one of the suggestions coming out of the 11th Actuarial Review, prepared in August 2019, with the final report submitted in August 2021.
Mandatory contributions by the self-employed and those in the informal sector, which includes farmers, fishers, vendors, van drivers and other trade workers have been listed as a "high priority" recommendation in the review report.
Three recommendations listed in the report to bring this group under the social security umbrella include:
"Make it mandatory for NIS contributors to register and contribute; make NIS contributions a requirement for permission to carry on their respective trade and; have severe consequences if they do not have the required permit or license."
During a stakeholder consultation with the media on Monday, August 21 at the UWI Open Campus, NIS Director Stewart Haynes lamented the "low coverage" for this sector of workers.
"By design it is supposed to be mandatory but it is not."
Haynes said the aim is to improve the safety net, noting that this group is mainly covered under the social assistance program, but social insurance will offer a more comprehensive coverage for invalidity or death.
The Report also suggested that the NIS "create innovative ways" for informal workers to participate in NIS.
The Director described the options to improve the long-term sustainability of the Fund as "quite narrow". They include an increase in the contribution rate, a gradual increase in the pension eligibility age, as well as measures to discourage persons from taking early age pensions.
While the projections for a depletion of the National Insurance Fund have been cast for between 2033 and 2036, Haynes said that is the worst-case scenario and if no reform measures are implemented.
"Exhaustion or depletion of the Fund does not make us close our doors. But based on the projection, we would only be able to cover, from contribution income, 67 per cent of the benefit. So we either have to increase the contribution rate or by law, the government [has to] serve as the guarantor of social security funds so the government would have to meet that deficit with regard to social security."
Minister of Finance, Camillo Gonsalves has said that the government will implement NIS and pension reform measures in the budget year 2024.