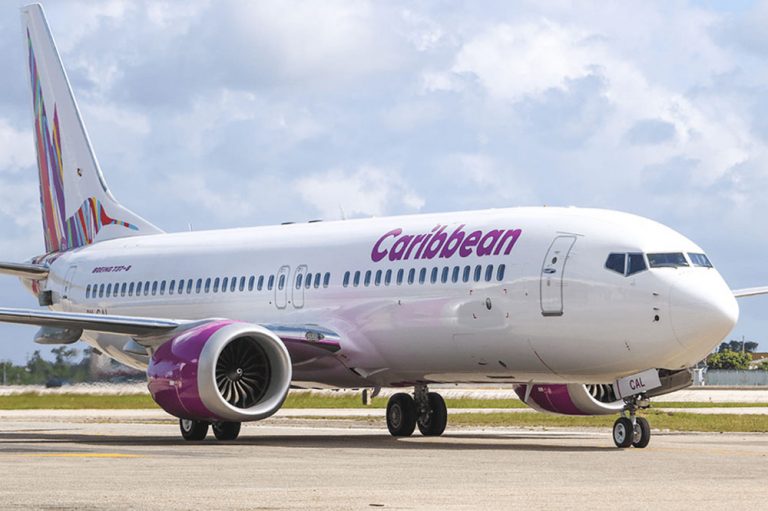 Front Page
August 22, 2023
Court orders Pilots Association to halt industrial action at Caribbean Airlines
The Trinidad and Tobago Airline Pilots Association (TTALPA) has been ordered by the Industrial Court of Trinidad and Tobago to halt industrial action and for pilots of Caribbean Airlines (CAL)to immediately report for duty.
This, after Caribbean Airlines was granted an injunction by the Industrial Court on August 21, which restricts TTALPA and its membership from taking industrial action, including sick outs.
"The injunction further restricts those pilots who engaged in industrial action by calling in sick en masse, from further doing so. Finally, the injunction further ordered TTALPA to instruct its membership to immediately report for duty as rostered and required in the normal course of their employment with Caribbean Airlines.
"Caribbean Airlines sought the support of the Industrial Court after receiving calls from 75 pilots between August 19 and 20, 2023, each indicating they were unwell and unable to report for duty. The airline received each of these calls around 3 hours before the scheduled departure times of the respective flights," a release from Caribbean Airlines said.
According to the release, the actions by these pilots to call in sick directly caused the airline to cancel over 60 international and domestic flights.
"In light of the impact on our customers, Caribbean Airlines moved quickly to recover by pursuing alternatives and leased charters to transport the displaced passengers on the international and regional routes. The Port of Port of Spain assisted the airline's domestic operations, by adding a special ferry sailing which took passengers to and from Tobago," the release said.
Due to the high volume of calls being received by our Call Center, customers are asked to kindly update their contact information via https://www.caribbean-airlines.com/#/caribbean-flight-notifications to receive automatic notifications about their flights.
The airline is currently working assiduously to restore its operations.
Caribbean Airlines wholeheartedly apologizes to its customers and stakeholders and thanks the public for their support and understanding as the company works through these challenges.
Please check www.caribbean-airlines.com and the social media channels for information.