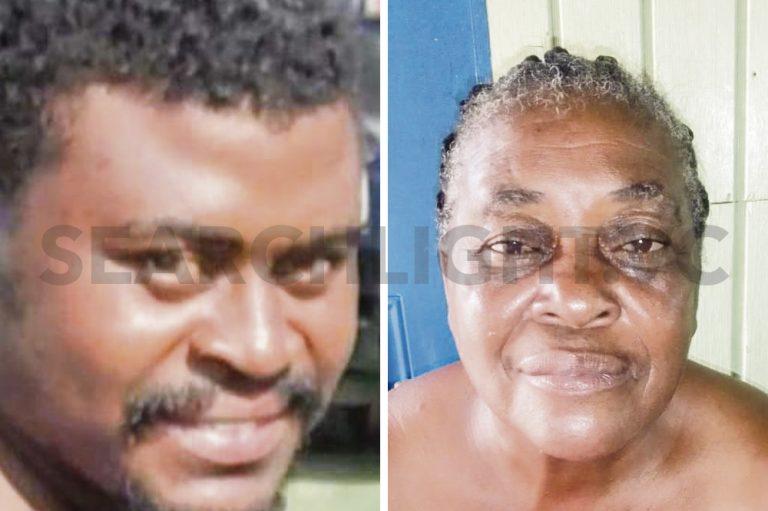 Front Page
August 18, 2023
Missing man being hailed as a hero by Sandy Bay residents
Sandy Bay resident Kenson Browne, who up to press time was still missing at sea, is being hailed as a hero.
The high honour is being bestowed on him by relatives and friends for the bravery he showed during a boating accident on Sunday August 13.
"He is a hero, because he saved three persons on Sunday night," said Browne's sister Denicesa Browne.
After performing the acts of bravery on Sunday night, Kenson was unaccounted for and was not among the 17 persons who were brought to safety by fishing boats in Owia.
SEARCHLIGHT spoke to Browne's mother Eunice May on Thursday, and she was not happy that her son was still missing at sea.
"Since Sunday I saw my son and up till now, I cannot see him again."
"I am not feeling good, when I get the body I will feel better," the Sandy Bay resident stated.
Since the accident on Sunday, the 63-year-old woman has been making daily trips to Owia in search of her son.
However on Thursday, she was not able to go, because of pain, as a result of a fall she had while on her journey on Wednesday.
May also stated that Kenson was a very brave young man.
The 25-year-old was among a party of 18 persons in a vessel which capsized on Sunday night.
A release from the Royal St Vincent and the Grenadines Police Force states that members of the Coast Guard had launched a search for Browne, after the fishing vessel he was in capsized.
The group was returning from an outing at the Falls of Baliene when the vessel capsized in Karamacou Bay, which is an area between Owia and Fancy on the north eastern coast of mainland St Vincent.
After the incident on Sunday night, only 17 of the 18 passengers were accounted for.
Some of the injured passengers were treated at the Owia Clinic, the Modern Medical and Diagnostic Centre at Georgetown and also at the Milton Cato Memorial Hospital in Kingstown.