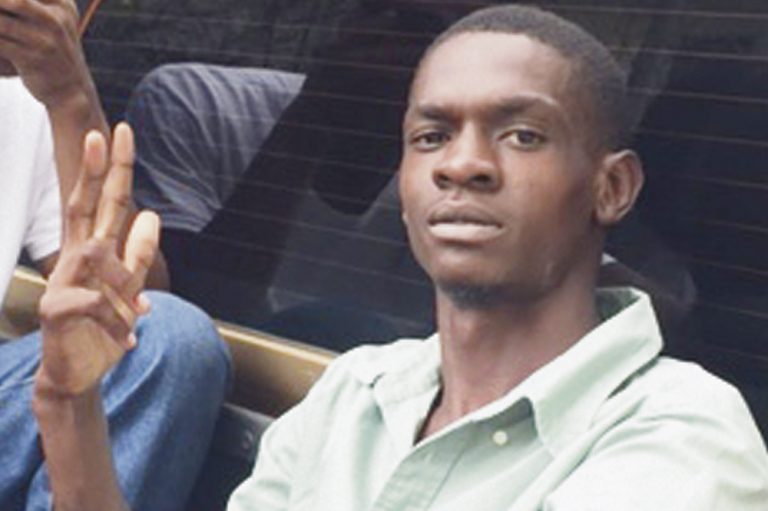 Barrouallie man jailed for the murder of his cousin
A 32 year old man of Barrouallie will spend the next 25 years behind bars for the murder of his cousin who was killed moments after an argument between them at a bar.
Leroy Cuffy appeared at the High Court #1 on July 17, where he was jailed for several offences, including the 2021 murder of Mandreca Soloman, who also resided at Barrouallie.
He had pleaded guilty on four counts: murder, possession of a firearm with intent to commit an offence, being in possession of an unlicensed firearm, and being in possession of illegal ammunition.
After already spending two years, two months and 29 days on remand, Cuffy will now spend 25 years and nine months in prison.
He also was sentenced to 10 years, three months, and one day in prison for having a firearm to aid in the commission of the offence.
And for not being the holder of a firearm license, and possession of ammunition, he received a sentence of one year, three months and one day on both counts.
Both of these sentences will run alongside the murder sentence. According to the facts presented by Justice Brian Cottle, on April 14, 2021 at around 9:30 p.m the men were at a neighbourhood shop where Cuffy had purchased rum which he had intended to share with his cousin, Soloman.
Soloman who was playing with a stray puppy then attempted to touch the prisoner. Cuffy told the now deceased that the puppy was dirty and he should wash his hands before touching the rum or even him (Cuffy).
An argument broke out between the two men and Cuffy went home and returned few minutes later with a gun tucked into his waist.
He used a stone to mark a line on the road and after doing this, he dared his cousin to cross the line.
The quarrel intensified and the prisoner, who appeared intoxicated pulled a gun and pointed it at Soloman.
Soloman asked Cuffy if he had really drawn a gun on him. He also said if he was the one who went for the gun he would have shot the prisoner. Soloman then turned his back to Cuffy and repeatedly dared Cuffy to to shoot him.
He also told Cuffy he could not do anything and when Cuffy asked him if he wished to see what he can do, he shot Soloman.
The deceased fell to the ground and the prisoner walked away. Soloman was later taken to hospital where he died.
The prisoner was arrested the following day while at his home and he handed over one semi-automatic pistol to the police and nine rounds of ammunition.
Cuffy admitted to the shooting and told the police he feared that Soloman would go and get his gun and shoot him.
Cottle told the court that Cuffy is a fisherman who had not obtain a secondary education.
He had two relevant previous convictions for possession of firearm and ammunition for which he served five years after being sentenced in 2016.
For this most recent offence, Cuffy expressed remorse and asked for forgiveness from his aunt.
Cottle also informed the court that the prisoner felt that his consumption of alcohol contributed to his actions and since he has been on remand he has been trying to get along with the inmates.
Persons in his community who were interviewed described Cuffy as a calm individual, but also as someone who would brandish weapons when he was harassed.
The judge said that there is no suggestion that the offence merits a whole life sentence because there was no substantial amount of pre- meditation.
He started at a custodial sentence of 40 years imprisonment.
When the aggravating factors were considered, the judge found that the offence was committed in a public road and also in a residential area. He also said there was a serious risk of injury or death to others.
Mitigating of the offence, was that there was a degree of provocation.
Aggravating of Cuffy as an offender, was that he has two previous relevant convictions, and he made no attempt to assist the deceased after he shot him.
Mitigating for him was that he cooperated and handed over the gun, and had expressed remorse.
The aggravating factors outweighed the mitigating factors and two years were added to the sentence. However, the prisoner's guilty plea afforded him a one-third discount from his sentence. He also had the two years, two months, and 29 days spent on remand, deducted from the sentence.