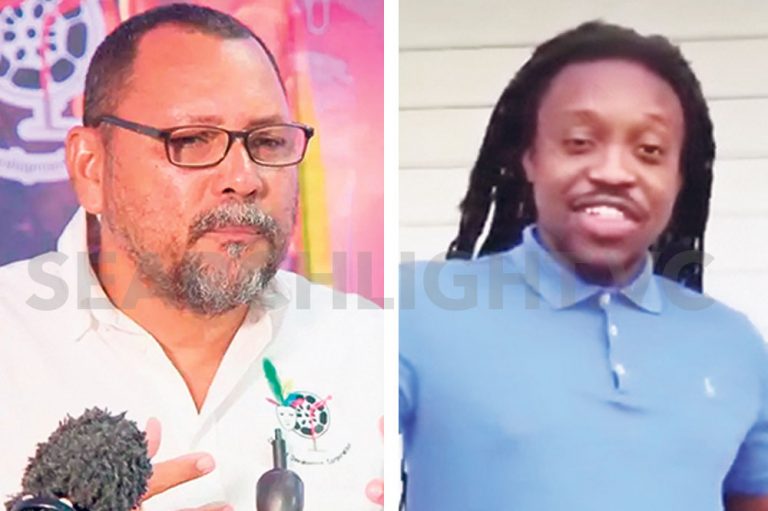 Soca Monarch show will go on despite artistes boycott – CDC
It started with one announcement, and now a total of five soca artistes have announced their boycott of the 2023 Soca Monarch competition.
On Tuesday, June 20, Facebook was buzzing with posts from the artistes namely, Derron 'Magikal' Rouse, Charlie 'Chewalee' Johnson, Keith "Grabba Finesse" Charles, Keronna 'KeKe' Samuel as well as singing duo Claydon 'Dymez' Roache & Elrico 'Da Pixel' Hunte stating their decision not participate in the show scheduled for July 8.
Early in May, soca artistes had presented a list of demands to the Carnival Development Corporation (CDC) which included increase in prize money, appearance fees, payment of prize money five days after the show, a percentage of pay-per-view be paid to artistes, and that artistes be allowed to display the branding of their sponsors during their performance.
At the time, spokesperson for the artistes, Chewalee said performers were open to dialogue with the CDC, however his boycott announcement pointed to a stalemate in negotiations between both sides.
"… What we demanded was more than fair and some can argue we could have asked for more. Those who know me will tell you when I believe in something I will stand for it even if it's just me. Whatever ties are broken were meant to be broken and I will sleep well knowing that I did what was right!"
When contacted by SEARCHLIGHT, Chairman of the CDC, Ricardo Adams said the boycott  does not come as a surprise since the June 14 deadline set by the artistes for the organization to confirm increase in prize money had passed without word.
"It doesn't actually come as a surprise, we had discussions with the soca artistes. They were asking us to increase prize monies to $280,000. That was not sustainable. Coming out of the difficult year, we told everybody we were not going to be in a position to guarantee an increase in prize money. I indicated that we continue to seek sponsorship… we could not guarantee an increase in prize money while we did not have the funds."
Adams said while the boycott is unfortunate he believes the 2023 Soca Monarch show will go on, noting that in the past artistes, including Skinny Fabulous, Problem Child and also Jamesy P also stepped away from the Soca Monarch stage. He added that the artistes in the rural carnivals show promise.
"… There was the talk that Soca Monarch was dead…. This year there are a number of young, emerging artistes who are leading the charge. I don't see that Soca Monarch will die as a result of the withdrawal of these artistes … it is an opportunity for a lot of young, trending and emerging artistes to make their name on the stage. The rural soca monarchs … are not the traditional big names, but we anticipate that they will be bringing their strong following to Victoria Park."
Adams disclosed that registration numbers continue to be strong for both the Ragga and Power Soca competitions with preliminary judging set to take place on Friday, June 23.