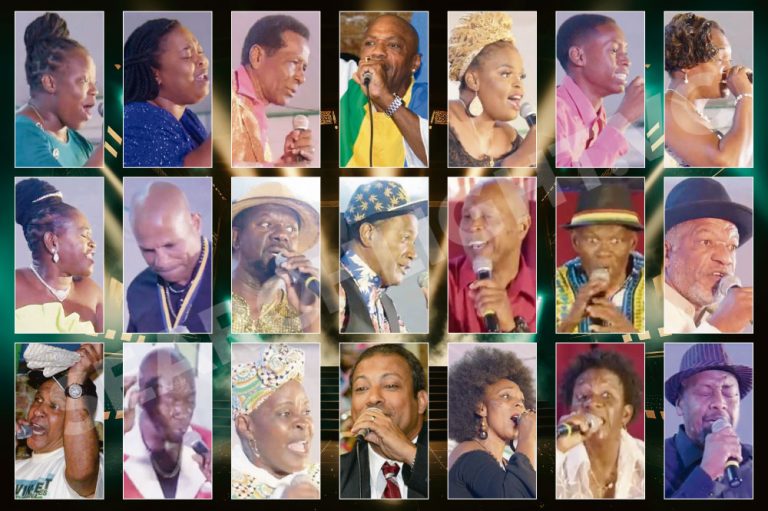 Calypso semifinals set for June 30
Twenty-two calypsonians will battle for a place in the finals of this year's National Calypso Competition next Friday, June 30 at the Victoria Park. The announcement of the semi-finalists was made last Friday, June 16, following the preliminary rounds involving four Calypso tents.
They will come up against Calypso Monarch, Maxwell 'Tajoe' Francis.
The semi-finalists include the 2019 winner and former Queen of Calypso, Shaunelle Mc Kenzie. The 2023 Queen of Calypso, Lornette 'Fya Empress' Nedd has also landed a spot in the semi-finals.
The semi-finalists from the Graduates Calypso Tent are: Kingsley 'Hero' Roberts, Cleo 'Cleopatra' Hendrickson, Glenroy 'Sulle' Caesar, Denise 'Lady D' Stephens, and Phylicia 'Nubian Empress' Alexander. From the On Tour Calypso Tent: Elvis 'Abijah' Abby; Marvo Morgan, Robert 'Patches' King, Derrick 'Man Sick' Alexander, Grantley 'Ipa' Constance, Bernard 'Reality' White, and Kirk 'Ninjah' Knights. The semi-finalists from the Upstage tent are: Lornette 'Fya Empress' Nedd, Gosnel 'GC' Cupid, Shaunelle Mc Kenzie, Omani Cupid, Shena Collis, Cecile 'Lil Bit' King. From the Dynamites tent, the semi-finalists are: Carlos 'Rejector' Providence, Delahanty Isles, Dennis Bowman, and Jose Juan.
The reserves are Ronald 'Ron B' Browne, and Errol 'D Man Age' Rose. The competition starts at 8:00 p.m.
[[ UPDATED on July 1, 2023 at 10:27 am – An earlier version of this story indicated that reigning monarch Maxwell 'Tajoe' Francis will not be defending his crown. Tajoe has indicated that he will.]]