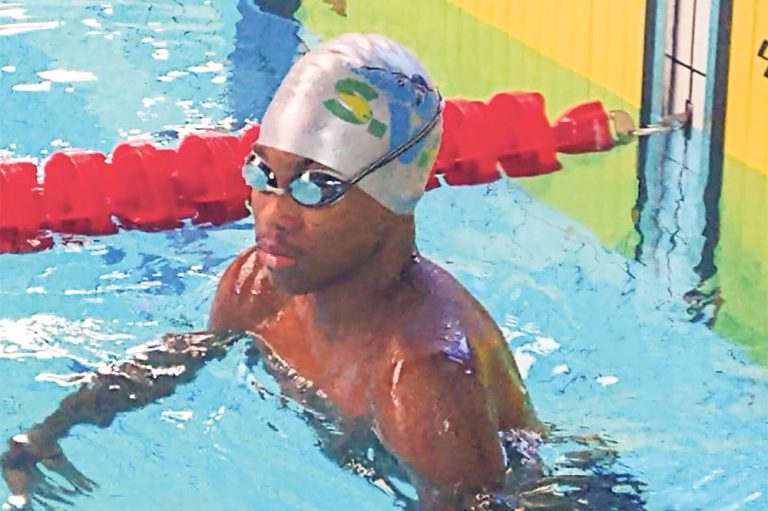 Para-swimmer on classification mission
Vincentian Para-swimmer, Kentreal Kydd has stepped on another rung, as he aims to compete at the 2024 Paris Paralympic.
And, as part of his continuing preparations, he is currently in France at the Aquapolis Swimming Arena in Limoges, seeking to be classified by the World Para Swimming team.
Additionally, Kydd 's participation will earn him ranking points.
He competes today May 26, in the 50 metres Freestyle and the 50 metres Backstroke events. Kydd, is in the S9 category, as he has one leg missing.
According to coach Shirnan Cockburn " The categories are based on physical limitations and ability of the remaining parts of the body".
Cockburn noted that apart from the classification process, the present outing is part of the build up to Paris, 2024.
Following his stint in France this week, Kydd is expected to compete at the Pan American Paralympic Games in Santiago, Chile in August this year.
Kydd, who has been involved in Swimming for just over 16 months now, in an interview with SEARCHLIGHT last year, said that he was inspired by the courage of Dexroy Creese.
Also an amputee, Creese became the first Vincentian Paralympian to compete at the 2020 Tokyo Games in Japan, in 2021.
Kydd, 17, lost his right leg at the age of 13, after being diagnosed with cancer.
A member of the Black Sands Swim Squad, Kydd has competed in championships here in St Vincent and the Grenadines, and in Barbados.