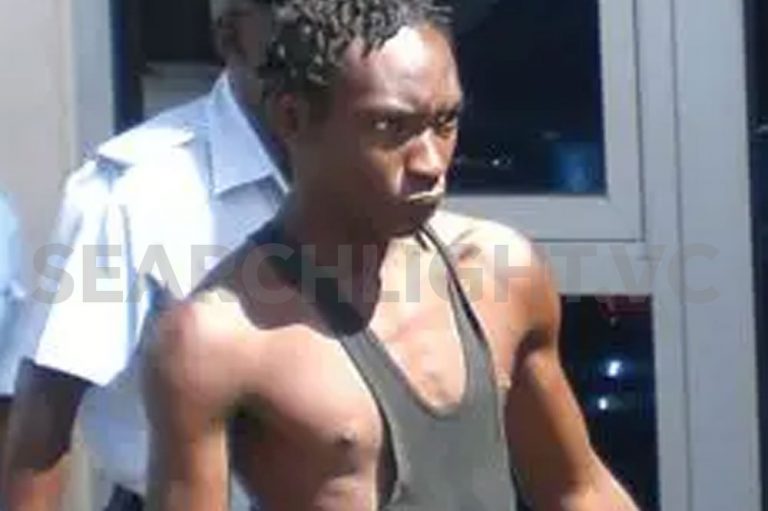 Man shot and killed while walking in Redemption Sharpes
A resident of Trigger Ridge was shot and killed on Thursday morning while walking in the public road at Cocoa Gap, Redemption Sharpes.
The victim, who has been identified as Brian "Gouti" Samuel is this country's 19th homicide for 2023.
A woman who was in the vicinity of the fatal shooting said when the police arrived on the scene, the victim was still breathing, but officers did not appear to be making arrangements to get him to the hospital.
The resident said she was on the porch of her home at around 7:15 a.m. when she saw a man she did not know, later identified as Samuel, walking in the public road.
The woman said she heard five gunshots which made her run into her house and when she went back outside she saw the man lying in the road with gunshots to his head and upper torso.
The woman said witnesses told her they saw a masked man fleeing the scene.
"… Some were saying is a drive by because nobody was in the road and he was on the ground drawing his last breath when we went down and we call the ambulance," the woman said.
She related that the person at the Milton Cato Memorial Hospital (MCMH) who answered the telephone informed that they were required to wait on the police before they could send an ambulance to the scene.
"… So we called the police and they came like 10 minutes after and he was still alive, breathing … we could see he was breathing and they didn't try to help him," the woman said, while noting that the first set of police officers who arrived were wearing camouflage uniforms and appeared to be from the Special Services Unit (SSU).
"I don't even know how to feel about this … was his life not worth anything? We saw him breathing, we saw him breathing, so we knew he died while the police was there and nobody tried to take him to hospital," the woman stressed.
She said that while she cannot put into words how she feels about Samuel's death and it being so close to her home, she thinks that violence of this magnitude has become too frequent.
"Is Sharpes I live; it come like customary and that is not a good thing, and children saw, they were there going to school.
"It's a man down, but I can't put into words how I feel about that because a lot of things are happening and you don't know if they are related, if he was targeted …," the woman stressed.
She added that the area was cordoned off by investigators who did not allow residents to leave until 9:15 am at which time Samuel's body was removed from the blood stained road by workers of Eveready Funeral Home.
This is the second time that Samuel has been shot down while walking in the public road at Redemption Sharpes.
On Thursday, April 10, 2008 when he was 18, Samuel received four bullet wounds to the head while he was walking along the public road in Redemption Sharpes.
About 24 hours later, 21-year-old Jamal Holder was shot in the neck as he was walking to his home in Trigger Ridge. He was attacked by two men who fired shots at him. He also survived.
Another Redemption Sharpes man, Garvet Foster was later charged with shooting Holder and Samuel and while on bail for those incidents, he racked up firearm and ammunition charges that got him remanded to prison. On Tuesday September 1, 2015, Foster died in Green Hill after being shot about 8:00 p.m.
Then in 2017, Samuel was accused of pointing a gun at his mother Carlitha Williams, of Redemption Sharpes. When police officers responded to a report made, a .25 automatic pistol, serial number CU-747411 was found in the house where Samuel was. He was charged with illegal firearm possession and that on March 4, 2017 at Redemption Sharpes he did assault Carlitha Williams of Redemption Sharpes with intent to cause bodily harm.
That was Samuel's second gun charge as in 2009, he was sent to prison for 18 months for having a gun on January 10, 2009 at his residence.