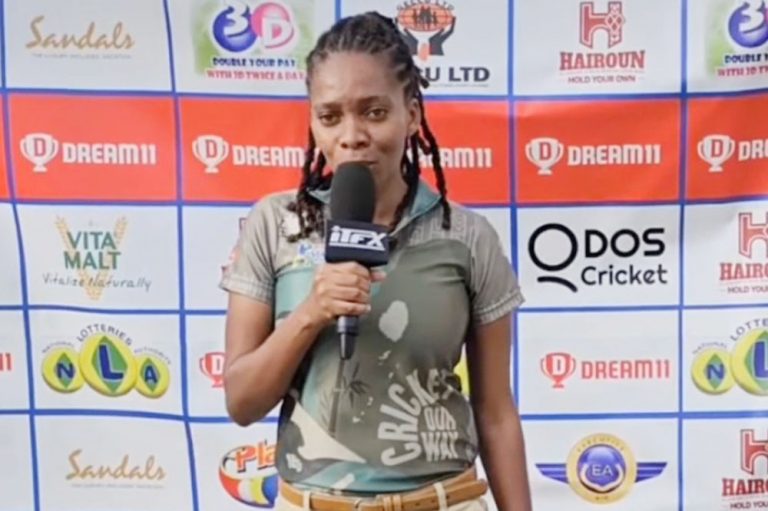 Stacy Ann Adams is WICB's first female selector
Vincentian Stacy Ann Adams, created history in Windward Islands Cricket, when she was appointed as the first female to sit on the Windward Islands Cricket Board selection panel.
Adams, a former St Vincent and the Grenadines (SVG) captain, now a cricket commentator and a certified level one coach, was installed at the annual general meeting of the Windward Islands Cricket Board (WICB), held last Thursday, May 4 in Grenada.
Also new to the panel is Grenadian Heron Campbell, a former first-class cricketer who captained Grenada at different age group levels. The other members are former Windward Islands first-class captain Dominican, Liam Sebastien, who commenced his role as a selector in 2021, with newly appointed lead selector Craig Emmanuel of St Lucia.
Adams and Campbell thus replace former lead selector Grenadian, Steve Mahon and Vincentian Roland Wilkinson.
Meanwhile, another Vincentian, Lindon James, has been appointed as the new Windwards Under-15 male team head coach.
Relatedly, four Vincentians have been elected to the executive of the Windward Islands Cricket Board (WICB).
They are directors, Miles Bascombe and Samuel Holder, with Kezron Walters as secretary and Jenry Ollivierre.
They were elected last Thursday, May 4 at the WICB's Annual General Meeting, held at the National Stadium in Grenada.
At that meeting Dwain Gill was given the mandate to continue to lead the organisation for the next two years.
The Grenadian has been the president since Dr. Kishore Shallow relinquished the position upon his elevation to the presidency of Cricket West Indies (CWI).
Also elected was a new vice president, Clement Marcellin, the current president of the Dominica Cricket Association.
Marcellin was elected unopposed and was also given the responsibility as the other WICB shareholder representative to CWI with President Gill. Carol Henry and Johnson
Richardson are the CWI alternate representatives.
Completing the executive are directors Jami Jno Baptiste; Julian Charles; and Kerry Frank.