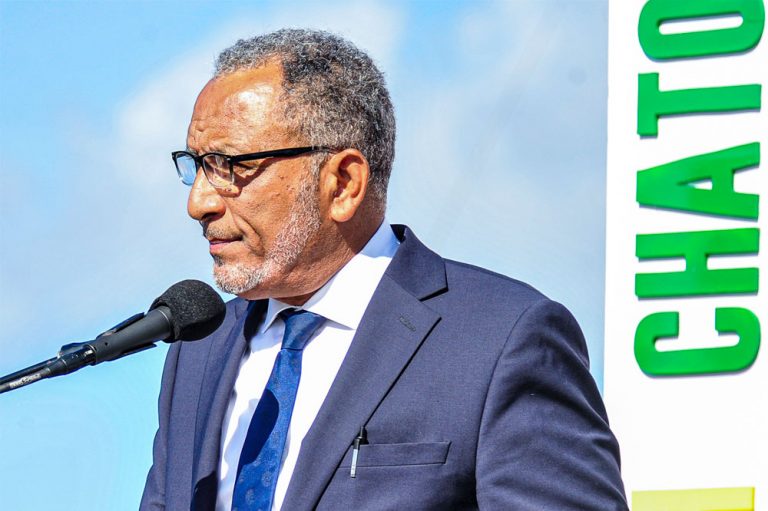 Front Page
March 17, 2023
Each Vincentian has the potential to be a Hero – Dr Friday
Leader of the Opposition, Dr Godwin Friday believes that within each Vincentian lies the potential to become a hero.
Friday aired this view on Tuesday, March 14, during an address at the National Heroes wreath laying ceremony at the Obelisk at Dorsetshire Hill.
The New Democratic Party (NDP) Leader reflected that during the COVID-19 pandemic and the eruption of La Soufriere Volcano, " there were numerous acts of selflessness and courage."
He paid tribute to all the workers who kept the nation going, even in those challenging times.
This shows, he said, "that while we will not all be recognized as national heroes, each of us, nevertheless possesses within us, a capacity to be a hero for our nation."
"We do so also, by always doing the right thing, even when no one is watching.
"We do so by standing up for truth and justice, even when we ourselves are not directly threatened."
Friday added that when we speak about heroes, we think of those who are willing to stand up for what they believe even if their belief is not popular.
He also told the gathering that the people who took the vaccine mandate case to court, "are heroic in their own rights."
He said they were able to stand up for what they believe in "and were not bullied into silence."
"Their bravery and character are an inspiration to us all.
"I ask us all to think about our own lives…of something, or someone, who went far and above what you expected, beyond the call of duty…for someone. "
The Opposition Leader called on those in the gathering to applaud those who did not make the headlines, or the history books, "but were heroes in their own right because they made a difference."
He added that true heroism is not loud nor boastful; and it may come in " small acts of kindness rendered in ordinary circumstances."
During the event, which commemorated the death of National Hero, Joseph Chatoyer, Friday pointed out that Chatoyer was an "indomitable defender of our sovereignty, our land, not myth or fiction, but a real flesh and blood person who persevered against impossible odds to the bitter end."
He saluted the entire Garifuna nation for exemplifying the qualities found in Paramount Chief, Joseph Chatoyer.
Revealing that he has a clear view of Baliceaux from his home in Bequia, Friday said he often tries to imagine "how our Garifuna ancestors might have felt, to be exiled on that barren rock."
"So close to home, but prevented from ever making it back to their beloved Yurmein."
Almost half of the persons who were taken to Baliceaux died.
Friday said he believes that they were put there "to die."
To the visiting Garifuna contingent present at the event, he gave them a warm welcome back to the land of their ancestors.
"You were not meant to return, but against the odds, you are here," and more needs to be done not to just remember our history.
"It is necessary for us to reclaim our Garifuna heritage … in our daily lives, and make it a vital part of our future.
"Bring the language and the culture back to our people, in our schools, in public sites and spaces," Friday emphasised.
When we have done these things, and have found our true identity as a nation, Friday said we will be able to replace "shame and self hatred, that was taught to us by colonialism, with pride and hope for a happier future."