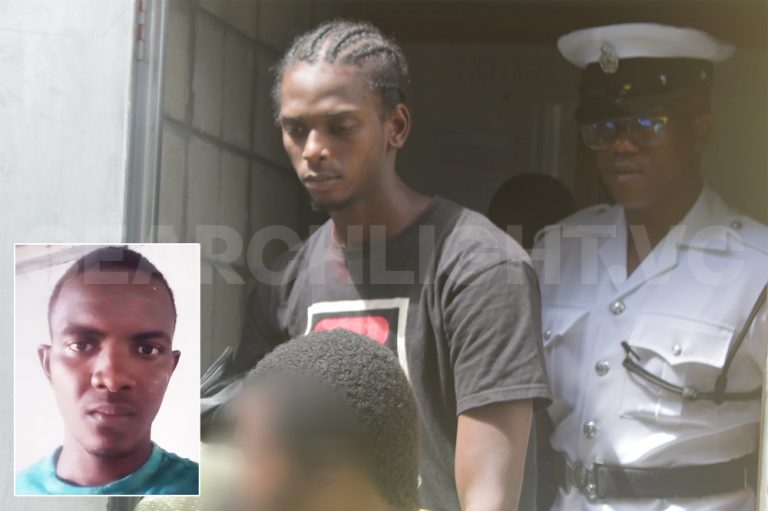 Brother, 15-year-old charged in hacking death of Georgetown man
Just days after the bloody murder of Sheldon Welch, a labourer of Georgetown, his younger brother and a minor were jointly charged with his murder that took place last Friday, March 3.
Georgetown residents, Javid Dasilva, 22 and a 15-year-old youngster appeared at the Serious Offences Court on March 6, for their arraignment.
The men are jointly charged that on March 2, at Georgetown with malice aforethought they caused the death of Sheldon Welch of Caratal, Georgetown by an unlawful act.
The accused were not required to plea to the indictable charge.
They were also denied bail due to the serious nature of the charge. The two accused men were remanded into custody.
Due to the age of the 15 year old, he will not be kept at His majesty's prison but he may be kept in custody at the Questelles Police Station or the Central Police Station.
His mother was also present with him at court; and neither of the defendants was represented by legal counsel.
The matter is adjourned to April 18 for the commencement of a preliminary injury. The prosecution has indicated that at least 15 witnesses have been identified to testify at the inquiry.
The body parts of Welch were discovered in a pit in the Morne Garu mountains near Georgetown late on Friday.
The alarm was raised on Friday morning after the 28-year-old man, also known as "Butters" went missing, and a blood stained sheet and clothing were found at his home.
"…[On March 3], the police in Georgetown received a report of the disappearance of the deceased. An investigation was launched which led the police to a mountain in Georgetown where the body was discovered in a pit later the said day," a release from the Royal St Vincent and the Grenadines Police Force said.