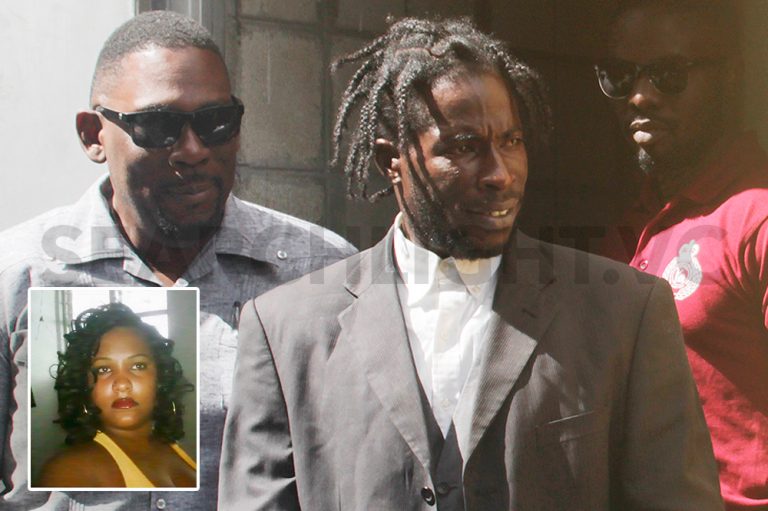 Front Page
February 21, 2023
Man charged with murder of Dorsetshire Hill woman (+Video)
A 30-YEAR-OLD MAN has been charged with the murder at Dorsetshire Hill of former hospitality worker, Purlinea Greaves, popularly known as "Sunshine".
Abdula Garrick, a resident of Rockies appeared in the Serious Offences Court on Monday, February 20, where a charge of murder was laid against him.
He is charged that on February 9, 2023, at Dorsetshire Hill, with malice aforethought he caused the death of Purlinea Greaves by an unlawful act.
The charge is indictable, so Garrick was not required to plea.
He is remanded into custody, and the matter is adjourned to April 20, 2023 for the start of a preliminary inquiry.
Sergeant Atnel Ash told the court that the prosecution will be calling 17 witnesses.
Greaves, a resident of Dorsetshire Hill, and the second woman to be murdered for the year, was shot in her head around 8.30 p.m on Thursday, February 9.
She was rushed to the Milton Cato Memorial Hospital (MCMH) and died on Friday, February 10.
Her death came as a shock to several persons who described her as one with a bubbly, fun- loving personality who had made a name for herself in the hospitality industry as a worker at Chill Spot Bar and Grill in Arnos Vale.
Garrick is the second man to appear in the Serious Offences Court this year charged with the murder of a woman.
On February 7, two days before Greaves was killed, Eldon Charles was charged for the murder of his ex girlfriend, Altavea Billingy, a 28 year old mother of two who died in hospital on February 4, 2023. She was stabbed on Grenville Street Kingstown at around 9:45 that day.
Her death came 15 days after she lost all her belongings when the two bedroom home in which she and her six year-old son resided with a family friend at New Montrose, was gutted in an afternoon fire.