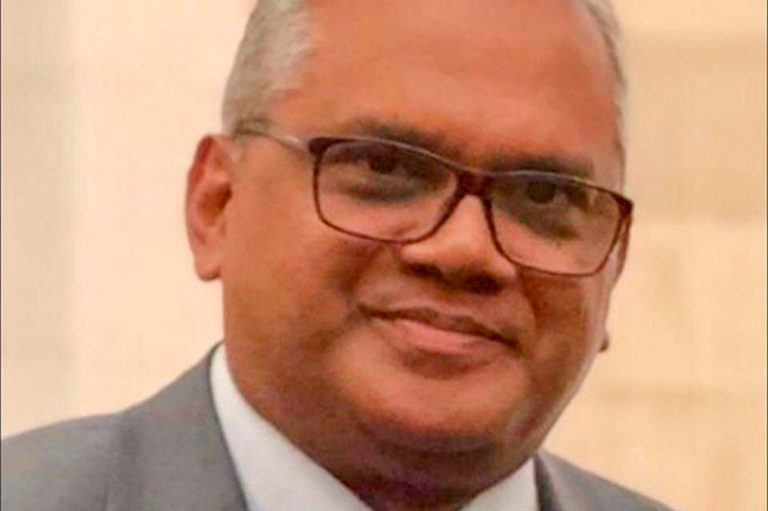 Front Page
February 17, 2023
Vincentian in Turkey concerned about the possibility of another earthquake
As Turkey continues to reel under an ever-climbing death toll following a major earthquake and its aftershock, residents in the country's largest city, Istanbul, are anxious about another possible seismic event.
On February 6, a 7.8 magnitude earthquake struck cities in the central and southern parts of Turkey as well as northern and western Syria. In Turkey rescue operations continue to try to find people still trapped in the rubble as the confirmed number of those killed has reached 41,000.
Vincentian national, Lenroy Thomas, who is married to a Turkish woman and has been living in Istanbul for over a decade told SEARCHLIGHT that many have concerns about another earthquake occurring.
"… The concern now is, is it going to, you know, the plates are moving. Turkey is basically one big plate that is moving gradually southwards. So between that joint of the Arabian and Turkish plate that's where the earthquake happened. So everybody's a bit anxious now. If something will happen again also in Istanbul," Thomas who is originally from Richland Park said.
Turkey is considered by seismologists as being an active tectonic area in light of the fact that it is located where three tectonic plates meet and interact. Although last week's earthquakes are the most catastrophic to hit the country, there have been other notable seismic events in the past such as a quake which occurred in August, 1999 which resulted in the death of over 17,000 people.
Thomas referenced the 2021 eruption of La Soufriere in St Vincent and the Grenadines, noting that seismologists, led by Vincentian Professor Richard Robertson were able to accurately predict the impending eruption and alert authorities so that residents could be evacuated. He said in Turkey, while the authorities believe that an earthquake will occur sometime in the future, there is no way to predict exactly when.
"But the general warning- and right now we also have a general warning for Istanbul, that within the next 25 years it is likely to get a big earthquake also. So that was a general warning, we can't say specifically as was the case in St Vincent, they were able to say exactly that something definitely is going to happen."
Earlier this week, Turkish media reported that Mayor of Istanbul, Ekrum Imamoglu, issued a warning that some 90,000 buildings could be at risk of collapsing if a major earthquake strikes.
Although not directly affected by the seismic disaster, as the city of Istanbul is located more than 500 miles away from the epicenter of the quake, Thomas told SEARCHLIGHT his family has friends and relatives who live in the affected cities and inquires were made about their welfare.
"…my daughter also has a schoolmate who she thought was buried under the rubble, but luckily the day after they got communication with them, and they were safe.
"She would have called her friends who have family there and found out that they were okay… their house was not destroyed but they are okay. And all the contacts we have there are okay," Thomas said.
Honorary Consul of St Vincent and the Grenadines in Turkey, Julia Gunn, spoke to SEARCHLIGHT in an interview on Monday, February 13 where she confirmed that all 15 Vincentians who are registered with the Consulate were confirmed safe.
At the time she had said that one Vincentian national was evacuated from Hatay Province, one of the affected areas, to reside with family elsewhere.