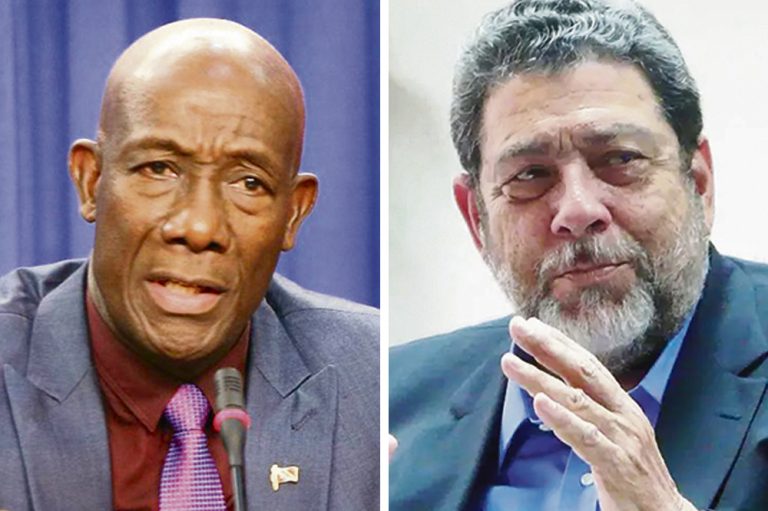 Front Page
February 17, 2023
American Airlines snubs two PMs
American Airlines has been criticized by the Government of Guyana for insisting that two CARICOM Prime Ministers go to the check-in counter at the Cheddi Jagan International Airport instead of being allowed to check-in through the VIP Lounge. In a release, Guyana's Ministry of Foreign Affairs and International Cooperation said it "sincerely regrets the inconvenience" caused to Dr Keith Rowley of Trinidad and Tobago and Dr Ralph Gonsalves of St Vincent and the Grenadines on their departure from Guyana on Wednesday, February 15, despite all Government protocols having been put in place to facilitate their departure.
The Ministry said the two men were the latest high-level officials to fall victim to the airline's policy. Both men had attended the 2023 International Energy Conference and Expo in Guyana and were en route to Miami for the 44th Caricom summit of Heads of Government in Nassau, Bahamas when the incident happened.
"Despite American Airlines having been written to, prior to the arrival of the Prime Ministers in Guyana, for them to be accorded the courtesies of check-in on departure from the VIP Lounge, the airline refused to acquiesce to the Ministry's request and insisted that the Prime Ministers leave the Lounge to present themselves to the check-in counter. "
The Guyana Foreign Ministry said its government had previously protested the airline's position against its own high and senior government officials without success and has "continued to pay scant regard to the Government's requests for entitlements to the positions held to be respected."
Airport and protocol officials here in St Vincent and the Grenadines told SEARCHLIGHT on Thursday that high level officials are routinely checked in for American Airlines flights from the VIP lounge at the Argyle International Airport and are not required to go to the check-in counter.
"Once you are a Head of Government or State, diplomat, a high level official, we accord you that courtesy," the experienced Vincentian official told SEARCHLIGHT, adding that it is an internationally accepted protocol.
SEARCHLIGHT reached out to American Airlines on Thursday, February 16, for comment but up to press time, no response had been received.
The Foreign Ministry in Guyana said its government will formally communicate its displeasure which it said caused "embarrassment not only nationally, but also to our regional friends."