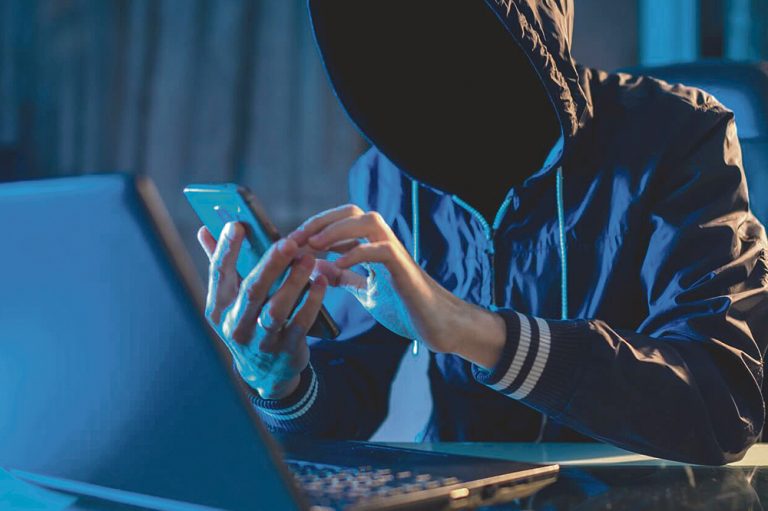 Front Page
February 10, 2023
Gomea man convicted under Cyber Crime Act of sharing nudes of ex-girlfriend
THE COURT has ordered a 23-year-old man to pay a fine of $1000 or go to jail for three months after he shared nude photos and videos of his ex-girlfriend in a WhatsApp group without her permission.
On February, 7, at the Calliaqua Magistrate's Court, Kevin Hunte, a labourer of Gomea, pleaded guilty to the charge that, between January 7 and 18, 2023 he violated the privacy of the 18-year-old student. He also pleaded guilty to damaging the young woman's laptop and iPhone.
This is believed to be the first successful conviction in St Vincent and the Grenadines under the Cybercrime Act of 2016.
The court heard that Hunte and the complainant had been in a relationship and after they broke up, she went to Hunte's home to retrieve her clothes. According to the facts, while she was there, Hunte took away her iPhone 11, damaged it and refused to return it for two weeks.
During the time he had the phone, he shared,
in a Whatsapp group made up of members of her class, nude photos and videos of the young woman that were on the phone.
On January 18, several days after he had taken her phone, Hunte also took away the student's HP laptop and damaged it.
For the charge of violating the privacy of the young woman, Magistrate Zoila Ellis-Browne fined Hunte $1000 to be paid within one month, or in default, he would spend three months in jail. For damaging the laptop and iPhone, he was fined $500 which he must pay in one week or spend three months in jail.
The investigating officer was Corporal 748 Harry of the Calliaqua Police Station, while the prosecutor was acting corporal, Shamrack Pierre.
Hunte was charged under Section 15(1) of the Cybercrime Act of 2016 which states in part that "A person who, intentionally and without lawful excuse or justification… (b) stores in, or publishes or transmits through a computer system, the image of a private area of another person without [her] consent where the other person has a reasonable expectation that – …(ii) [her] private area would not be visible to the public, regardless of whether [she] is in a public or private place, commits an offence.
A person found guilty under this section is liable on summary conviction to a fine of $100,000 or to imprisonment for two years or to both; or on conviction on indictment to a fine of $250,000 or to imprisonment for five years or to both.
Hunte was not represented in court.