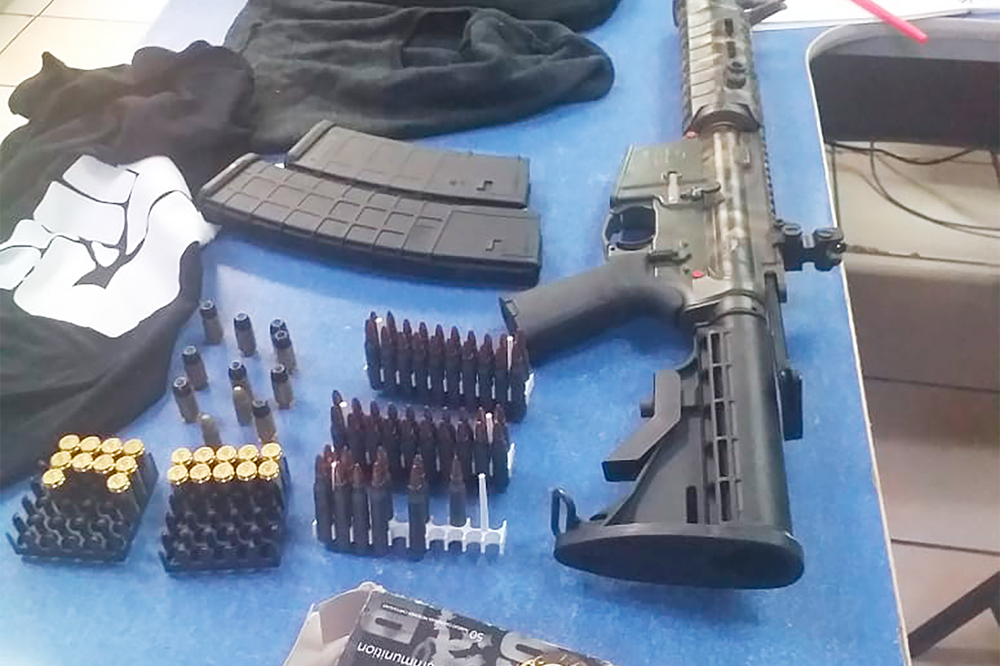 Front Page
January 24, 2023
High powered gun, bullets, masks found in unoccupied house at Rose Place
A joint effort by several units within the Royal St Vincent and the Grenadines Police Force (RSVGPF), at Rose Place has landed a quantity of firearms, ammunition and masks.
A police report said one M4 rifle; two magazines; 50 rounds of .22 ammunition; 20 rounds of 10mm; two rounds of 9mm; and nine rounds of .45 ammunition, along with two black masks were discovered in an abandoned house opposite the Kingstown cemetery.
The operation was conducted between members of the Rapid Response, Special Services, Narcotics, and Special Patrol Units on Monday, January 23, 2023, in the Rose Place community. The area was searched and the guns and ammunition were discovered in the abandoned house.
Up to the time of publication, no one had been arrested in connection with the find; however, the police say that investigations are taking place.
RELATED ARTICLE: Cane Garden teen charged for gun and ammo possession