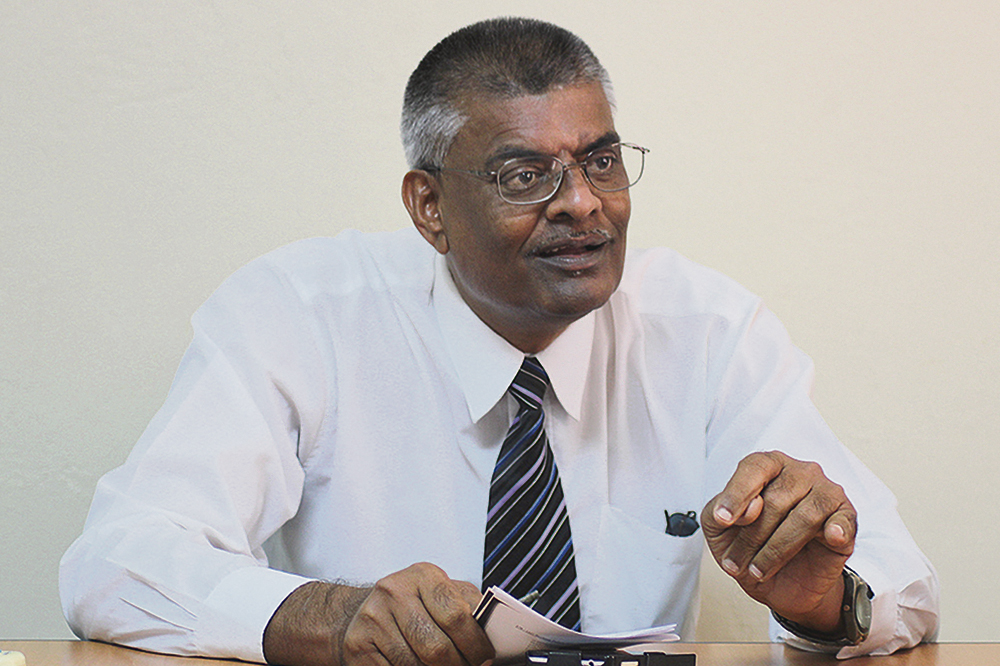 Front Page
January 20, 2023
Former President of the Seventh Day Adventist Church is ill
Prime Minister Dr Ralph Gonsalves has joined members of the Seventh Day Adventist Church in asking for prayers for pastor Dermoth Baptiste.
Pastor Baptiste, former SDA Mission President, took ill last Friday, January 13, and had to be transferred to the Intensive Care Unit of the Milton Cato Memorial Hospital (MCMH) for cardiac monitoring. He was discharged on Wednesday, January 18, and plans were being made for him to travel overseas under medical supervision for further attention.
Speaking on NBC radio on Wednesday, January 19, the Prime Minister said he learnt of pastor Baptiste's hospitalization on Tuesday.
"We must lift him up in our prayers," the prime minister urged members of the Vincentian population.
He considers the pastor to be his friend, and a "good and holy man," and also a "good human being."
In a press release dated January 15, members of the Seventh Day Adventist (SDA) faith made a plea for intercessory prayers on behalf of their former Missions President.
The release, which was signed by the current president, pastor Henry Snagg, also stated that pastor Baptiste is hospitalized at the Milton Cato Memorial Hospital.
"We are kindly requesting that our members present him in prayer in their family worship and church services.
"We know that our enemy is a shrewd operator and his settled determination is to cause sickness, pain and destruction," the release states.
"However, we are also aware that God is for us and can do much more than we can ever think, ask or desire," the release adds, "so let us keep on praying, not only for pastor Baptiste, but for all members of our church family, and the wider community, who are going through tough and challenging experiences at this time."
The nature of pastor Baptiste's ailment was not disclosed in the release.
Pastor Dermoth Baptiste served for 10 years as SDA Mission President for St Vincent and the Grenadines.
He was however voted out of office at a conference which was held in Trinidad in July last year.
He has since been replaced as SDA Mission President by Pastor Henry Snagg of Union Island.
Pastor Snagg was a former executive secretary of the SVG Mission.
His presidency will run until 2026.
RELATED ARTICLE: Some churches becoming places of entertainment says PM