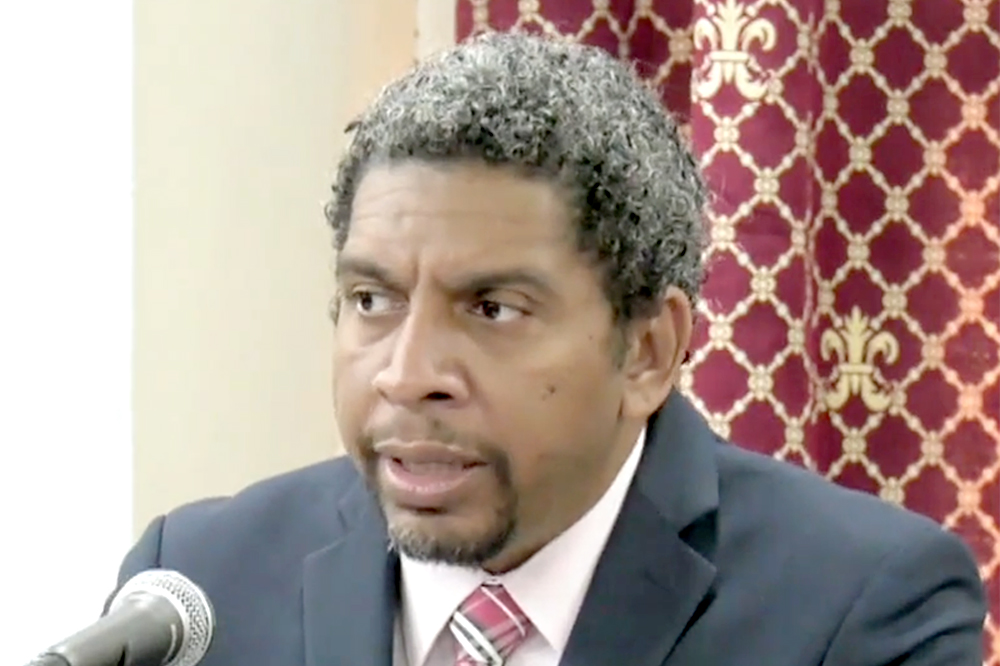 Front Page
January 13, 2023
Finance Minister presents $1.45b. Budget for 2023
Finance Minister Camillo Gonsalves on Monday, January 9, presented a $1.45 billion Budget for the year 2023 fiscal year for St Vincent and the Grenadines.
The presentation of the budgetary package was preceded by the Throne Speech, delivered by Governor General, Dame Susan Dougan.
It was presented under the theme "Building Roads from Recovery to Resilience – Reducing Inequality, Protecting the Vulnerable, Driving Sustainable Development."
This year's Budget represents an increase of 8.8 % over that of 2022.
This year's package is made up of $771.7 million in Current Expenditure; Amortisation and Sinking Fund contribution of $202.6 million; and Capital outlays of $471.6 million.
Financing for the 2023 Budget will come from $761.4 million in Current Revenue and $684.5 in Capital Receipts.
In comparision to last year's Budget, the 2023 Budget has a 6.1% increase in Current Expenditure, an 18.6% increase in Capital Expenditure and the Current Revenue is increasing by 12.4%, while Sinking Fund Contribution is remaining flat and Amortisation is decreasing by 1.2%.
This 2023 Budget will be funded by Domestic Receipts of $199.2 million and External Receipts of $584.3 million.
The overall deficit in the 2023 Budget is $412.2 million.
External Loans amount to $289.7 million, while Local Loans are $99.2 million.
The finance minister said that for the first time since 2018, government will be reducing the top marginal income tax rate to approximately 25%.
"When Prime Minister Gonsalves assumed office in 2001, the top marginal rate was 40%."
"Today, in establishing a ceiling of 28%, income tax rates enter the twenties for the first time in our history as an independent nation."
The Funance Minister also revealed that "Budget 2023 shifts the standard deduction on personal income tax from $20,000 to $22,000."
This in effect means that most workers will now have another $2,000 in tax free earnings.
"We are proud that we are able to offer this relief in this period of fresh hope."
The Minister said this action is significant, and will affect all formally employed workers.
"Further, the tax cuts will reduce the burdens on businesses. As a labour government, it is our hope that these businesses invest the proceeds of these tax cuts in the well being and development of their workforce, and in the hiring of additional staff."
Minister Gonsalves reflected that in consultations with the labour movement, it was brought to government's attention, that while it had adjusted tax rates and tax deductions, over the years, the tax brackets were not touched.