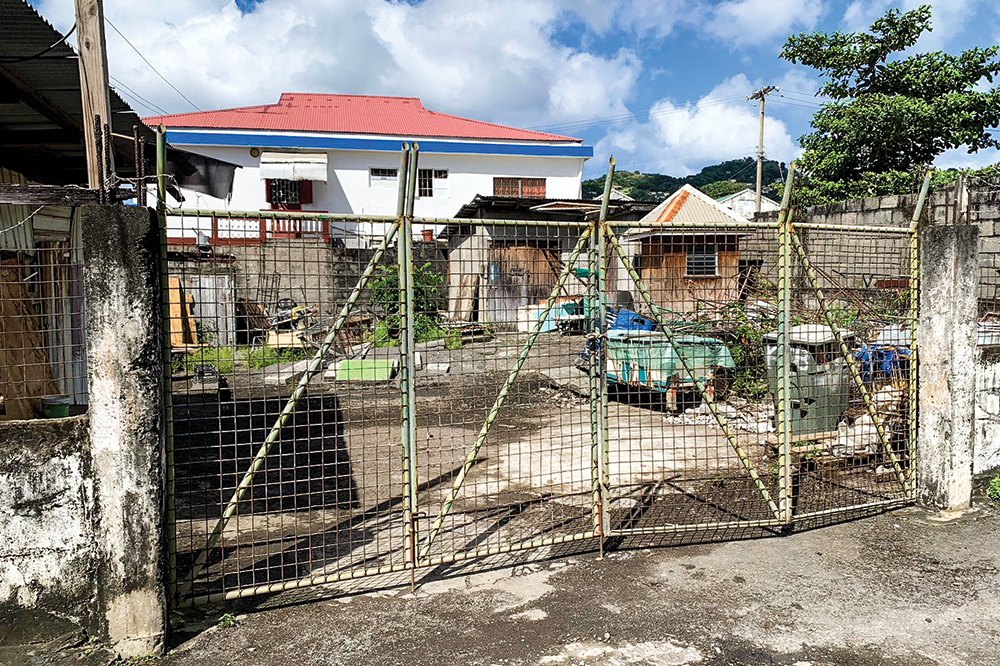 Front Page
December 2, 2022
Vendors' tables dumped in Paul's Avenue, then removed (+Video)
Four days after structures belonging to street vendors were dumped in Paul's Avenue, the items have been removed, much to the relief of residents and food operators.
The Kingstown Town Board (KTB) launched a city-wide clean-up operation which has seen vendors and their accompanying mainly wooden structures removed from the streets, and a prohibition being placed on street vending from November 29.
Vendors were informed by a written notice that by Saturday, November 26 all structures were to be removed or else they would be confiscated by the Town Board.
Residents of Paul's Avenue told SEARCHLIGHT that on the afternoon of Sunday, November 27, trucks came into the community and dumped the wooden structures, carts and other debris including fans and crates at the property belonging to the KTB which is located adjacent to the St Vincent Electricity Services Ltd (VINLEC) headquarters.
The items were piled so high that they were visible from the main road of Paul's Avenue.
Frustrated residents said it appeared that the community was being used as a dumping ground with no regard to residents and the numerous food businesses which operate from the area.
A total of six food shops are located in the immediate area and SEARCHLIGHT understands the residents were informed that there was a German cockroach infestation in the discarded structures. One resident told SEARCHLIGHT the workshop on the property is affected by woodlice and the pests have also spread to roofs in the immediate vicinity.
The residents say they believe the items should have been taken to the Diamond Landfill and burnt, instead of dumping them in the community.
Workmen eventually cleared the site after 7:00 p.m on Wednesday, November 30.