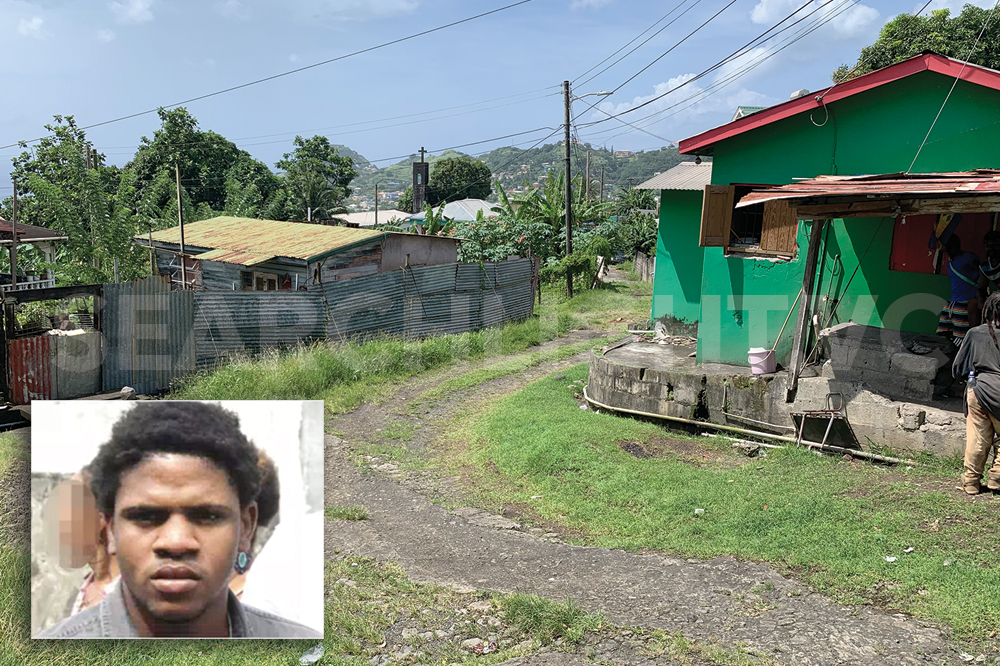 Front Page
November 11, 2022
Redemption Sharpes murder victim 'Jay Jay' Phillips was well known to the police
Jerroy 'Jay Jay' Phillips was on Saturday, November 5 shot dead by masked gunmen who reportedly exited a vehicle and rained bullets on persons at a liquor and provision shop at Redemption Sharpes.
The police say that around 2:35 p.m that day, the Major Crimes Unit (MCU) received information about a shooting at Redemption Sharpes.
When they arrived the officers found Phillips and Lorenzo Deshong with several gunshot wounds to their bodies.
Phillips died at the scene, and Deshong later died from his injuries at the Milton Cato Memorial Hospital.
The police say their investigations revealed that the shooters had arrived in a jeep with an unknown registration number and let loose bullets on a group of men who had congregated at the shop.
"Jay Jay" Phillips has left behind a legacy of crime and, perhaps, a bitter taste in the mouths of some. He had numerous charges of robbery and murder, most of which were recorded in 2018.
In the string of crimes he committed in 2018 three were in relation to theft and two, to murder.
On November 26, 2021 the police arrested and charged Phillips with the offence of handling stolen goods.
The alleged theft of 220 pounds of beef reasonably believed to have been stolen or unlawfully obtained, is said to have happened at Gun Hill.
Phillips however, did not live to see the outcome of this matter, nor the conclusion of a 2018 robbery at Indian Bay in which he was fingered.
In that matter, it is alleged that Phillips having been armed with a gun, approached Osborne Bowen of Glen at Indian Bay and robbed him of a black Glock 19 9mm pistol with 15 rounds of ammunition worth $3,030; one brown leather wallet valued at $150 which contained EC$80 in cash; and a Huawei cell phone worth EC$2000.
RELATED ARTICLE: Man angry over senseless killing of brother