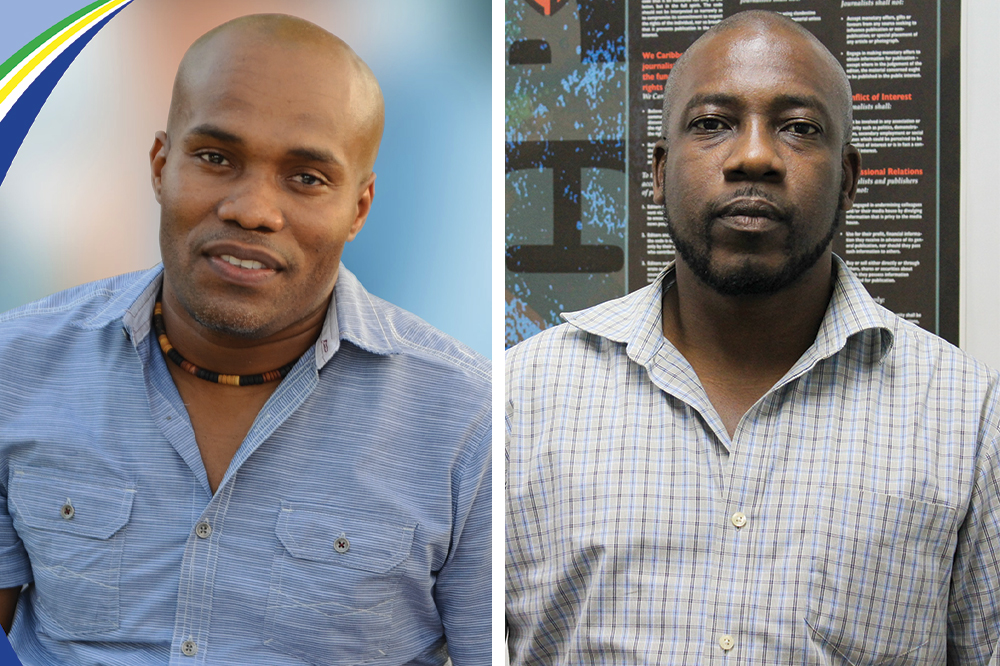 Front Page
November 4, 2022
Murder trial of former journalist begins
Almost six years after he was charged, the murder trail of Junior Jarvis began on Monday, October 31.
The 52 year old former journalist is charged with murder in connection with the February 14, 2017 shooting death of banker, Randy Lawrence at Arnos Vale.
The 39 year old Lawrence an employee of the Bank of St Vincent and the Grenadines (BOSVG) was shot six times about his body at around 7:00 a.m that day.
He later died at the Milton Cato Memorial Hospital.
Jarvis is being represented by lawyers, Kay Bacchus- Baptiste and Ronnia Durham-Balcombe.
The accused is also facing a number of other charges, including the attempted murder of Josette Smith of Arnos Vale; and abduction of his ex-girlfriend, Arisha Pompey.
The state's case is being led by Director of Public Prosecutions, Sejilla McDowall who is supported by Crown Counsel, Richie Maitland and Renee Simmons.
The trial is being heard at the High Court No-1 and is expected to last for a few weeks. The Crown has indicated that they will call 45 witnesses, some of whom will testify via video as they are out of state.
At the commencement of the trial, police constable, Joel Williams who is a crime scene expert, took the stand to give evidence. He continued giving testimony on Tuesday and responded to questions from both the prosecution and defence.
Deputy Commissioner of Police, Frankie Joseph took the stand on Wednesday, November 2. Others who have given testimony are: head of the Criminal Investigations Department, Superintendent Clauston Francis and Inspector of Police, Atlan Browne.
As Browne was giving testimony Bacchus-Baptiste objected to the notes that were being presented by the Inspector, and raised several claims.
Before presenting her legal arguments, the members of the jury were recused from the court room to allow for defence counsel to fully ventilate the grounds for her objections.
The legal arguments were expected to extend into Thursday.
Justice Brian Cottle therefore instructed the jury to return to court today, Friday November 4.