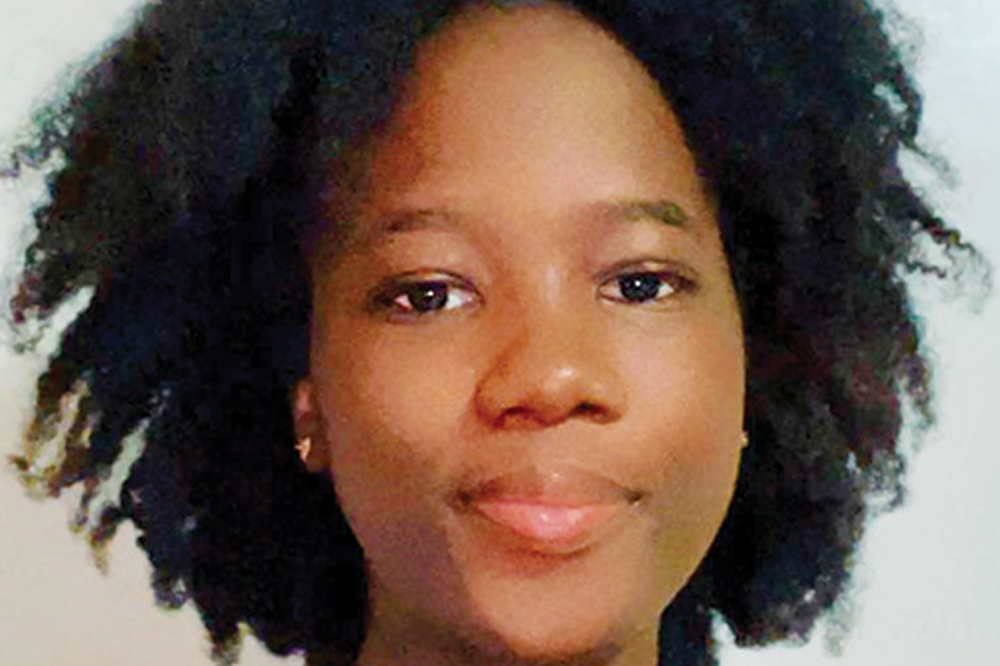 Front Page
October 28, 2022
Keonna Simon wins nation's top academic prize
Keonna Simon, the winner of the Prime Minister's award for 2022 has settled into life at the Massachusetts Institute of Technology (MIT) where she hopes to read for a degree in computational biology.
The 18-year-old said so far, the experience at the world-renowned university in Cambridge, Massachusetts, where she is one of four Vincentians, has been "great overall," and she has enjoyed meeting people from different backgrounds and countries.
"There are a lot of resources here to learn a lot of different things that I am interested in," she said of the university that was her first choice.
And although Keonna has found the workload at MIT to be "very intense", it is not more than what she experienced at the St Vincent and the Grenadines Community College (SVGCC).
A resident of Fair Hall, Keonna was named winner of the nation's top academic prize on Tuesday, October 25, during the National Schools' Independence Rally at Victoria Park. She will receive a five-year university scholarship, $20,000, and a gold medal.
Her mother, Helen Stowe collected the medal and plaque on her behalf last Tuesday.
The soft-spoken teenager obtained grade 1 passes in all the subjects she wrote at he Caribbean Advanced Proficiency Examinations (CAPE): Chemistry – Units 1&2; Computer Science – Unit 1&2; Biology – Unit 1&2; Pure Math – Unit 1&2; Integrated Math (single unit); Communication Studies and Caribbean Studies.
She said while based on her grades she expected to be awarded a national scholarship, she did not expect to be the winner of the Prime Minister's award.
Keonna admitted that her years at the SVGCC were "definitely rough with the quarantining and the volcanic eruption," which took away the social aspect of school.
She found online school tiring, having to stare at a computer screen all day. The upside was that there were fewer distractions when she studied at home.
The aspiring bio-informatician found the first year of her studies at the SVGCC easier, as during the second year, she began to experience burn out.
"So, I was really tired and my determination was low, but in order to get where I needed to be, I had to continue work…. Of course, I took breaks, which is important for mental health, but it was hard."
Keonna spoke highly of the Student Programme for Innovation in Science and Engineering (SPISE) run by the Caribbean Science Foundation, into which she was accepted during her first year at the SVGCC.
The SPISE is an intensive five-week residential summer programme for Caribbean students between 16 and 18 years old, who are gifted in Science, Technology, Engineering and Mathematics (STEM).
"I would definitely recommend anyone in St Vincent who is interested in learning STEM to join that programme. It was very rigorous, it taught university level classes… that is where I learnt more about attending a university abroad. It was very helpful because it explained the process and gave a lot of tips besides the university classes."
The SPISE programme is held each year at the Cave Hill Campus of the University of the West Indies.
Keonna thanked her friends, who she said formed "a great support system", as they all worked together; her mother and her teachers at the SVGCC.
Coming in for special mention were her Chemistry (Kairell Edwards & Calicia Charles), Biology (Joann Marshall) and Pure Math (Dawn Scott) teachers, who she said went the extra mile to ensure their students' success.