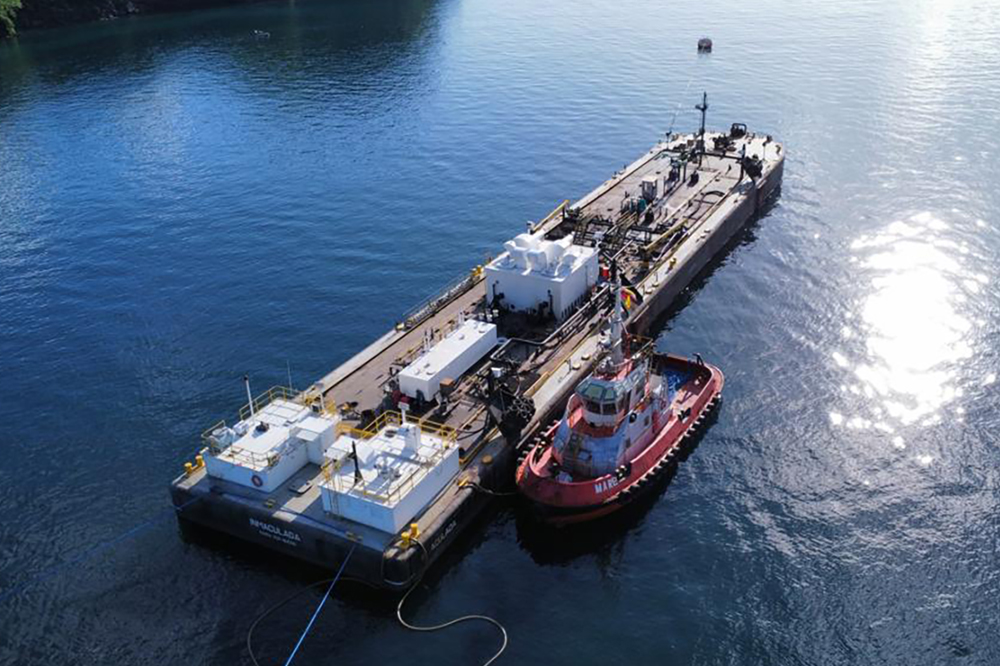 Front Page
October 28, 2022
Diesel from Venezuela will result in reduced electricity cost for Vincentian consumers – Finance Minister
Residents of St Vincent and the Grenadines (SVG), are expected to soon see some clear numbers about expected savings on electricity bills after deliberations are concluded by Petro Caribe SVG Ltd.
Last weekend, a cargo ship, MV Inmaculada, travelled from Venezuela with 23,000 barrels of diesel, of which 17,000 barrels were discharged to the Petro Caribe facility at Lowmans Bay.
The shipment is the first that has been made to SVG since the United States (US) imposed sanctions on the South American nation.
In his remarks at the opening of the 'Everything Vincy' Expo on Monday, October 24 Minister of Finance, Camillo Gonsalves said the diesel, which was purchased at "heavily discounted rates", will result in cheaper electricity for Vincentians.
SEARCHLIGHT understands that the process for calculating the sale price of diesel to VINLEC will commence after the supplier in Venezuela makes available the shipment invoice.
An official from PetroCaribe SVG Ltd told SEARCHLIGHT after the invoice is submitted, the organization can set the prices for which the product is to be sold to the St Vincent Electricity Services Limited (VINLEC).
The process is not expected to be long-winded, the official noted, and after it is completed, the benefits to government and consumers will be determined.
In the month of August, VINLEC purchased 623,548 gallons of diesel at an average price of $13.16 per gallon, which cost a total of $8,203,621.46.
The fuel surcharge, which guides the utility rate structure, is determined by the purchase price of the fuel, as well as the amount of renewable energy in the system.
The official estimated that another shipment of diesel will have to be ordered from Venezuela before the end of the year.