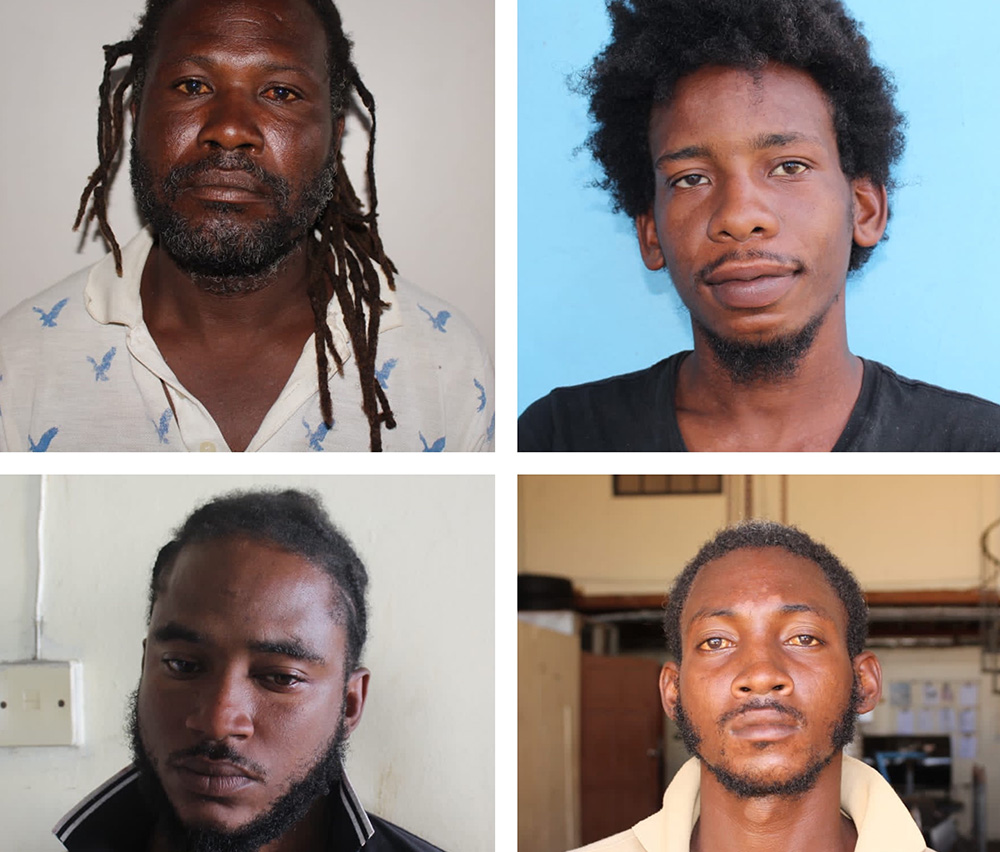 Front Page
October 21, 2022
Court orders deportation of four Trinidad men on cocaine and ammunition charges, one fined (+Video)
ONE TRINIDAD and Tobago national on cocaine charges was fined in excess of $20,000, and he and his three co-accused were ordered to be deported.
The sentences were handed down on Wednesday, October 19 when the man made their second appearance in the Serious Offences Court (SOC).
The four men were arrested and charged last Friday, October 12 with trafficking cocaine and the illegal possession of 69 rounds of ammunition.
On October 14, the St Vincent and the Grenadines Coast Guard Service (SVGCGS) intercepted a 29-foot pirogue west of Canouan with four Trinidadian men on board.
They were later identified as Kerry Keller, a 26-yearold labourer and fishermen; Joel Medina, 31 years; 22 year old Dion Harry; and Andre Lee, 45 years old.
The men were taken to the Coast Guard Base in Calliaqua where a search was conducted and it was discovered that they had on board 330 grammes of cocaine, 49 rounds of 7.62 ammunition, and 20 rounds of 5.56 ammunition.
The four were jointly charged with possession, trafficking and attempted importation of a controlled substance within the territorial waters of St. Vincent and the Grenadines; possession of 69 rounds of prohibited ammunition without the authorization of the minister; and possession of ammunition without a license issued under the Fire Arms Act.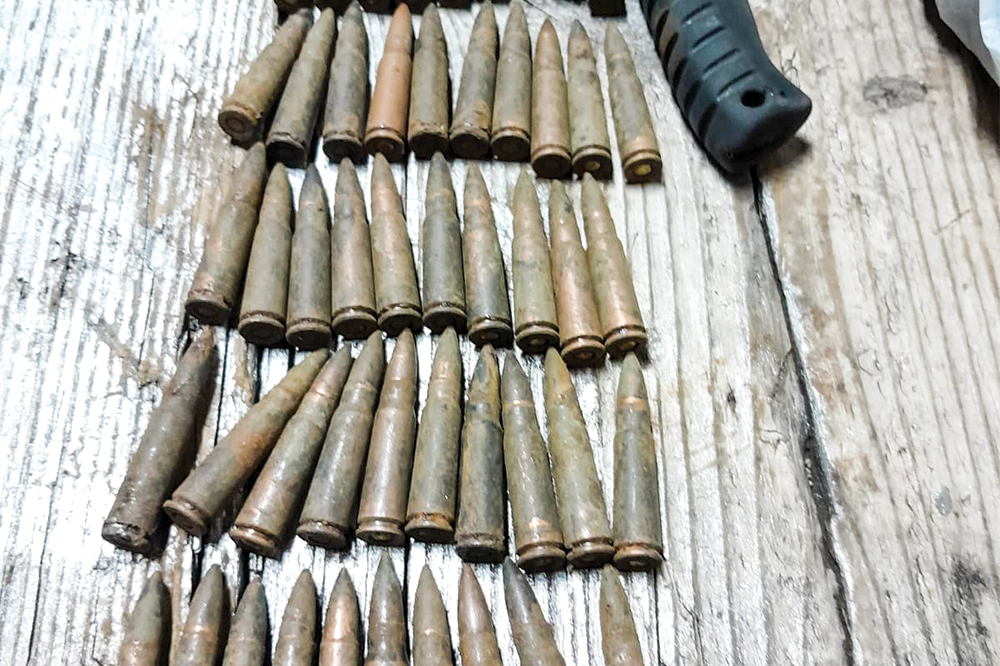 The defendants appeared at the Serious Offences Court on Monday, October 17 to answer the charges. Harry pleaded guilty to all charges while the other three accused pled not guilty.
When they re-appeared at the SOC on Wednesday, October 19 the prosecution withdrew the charges against the three accused who had pleaded not guilty, and Chief Magistrate, Rechanne Browne ordered that they be deported.
Harry, who pleaded guilty, was fined a total of $21,534.00 and slapped with a series of custodial, concurrent sentences as an alternative.
The longest of these sentences is eight months. If he fails to pay the fine, Harry will therefore spend eight months behind bars. A deportation order was also issued for him as well as the destruction of the controlled substance that the men had in their possession.