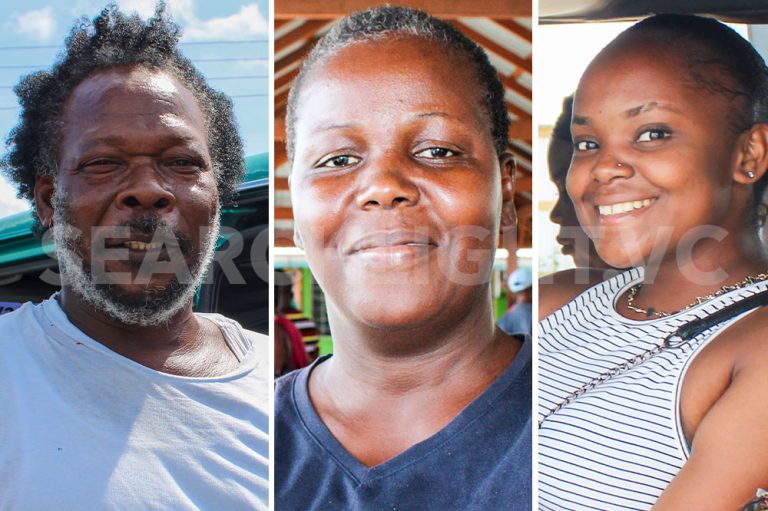 Front Page
September 2, 2022
What are your thoughts on the increase in bus fares?
Government recently announced the approval of increased fares for omni-bus and taxi operators. The new rates came into effect on Thursday, September 1, 2022.
SEARCHLIGHT sought the opinion from bus operators, conductors and the travelling public on the increases. Bus operators and conductors were asked whether they were satisfied with the increases granted; while commuters were asked how they felt about the new fares. These are some of the opinions canvassed:
Roderick "Radical" Baptiste a mini bus operator from North Leeward said the increase should have been higher but he expressed that, "drivers have to go with the flow of the passengers pockets."
He said he believes that the price of fuel will increase again before the year ends.
He also noted that while bus fares have been increased there may be issues with commuters who may not be able to afford the hike as their pay cheques have remained unchanged.
Another North Leeward bus driver said it is "okay" that he will be getting a bit more money because of the increase. He too feels that there needs to be a corresponding increase of salaries as payment of the increased fares will be "hard on the passengers."
He further noted that most of the vehicles operating in area are taxi's; a number of the bus operators having stopped operating over complaints about the passenger fares.
He, however he feels that with the increase,some of them may return to the roads.
A bus operator from Owia welcomes the new passenger fares but thinks that it could been a bit more because everything is going up, especially the price of gasoline.
Another operator was disappointed noting that a 50 cents increase doesn't really make a difference, however, it is one step ahead that will result in a change along the way.
A bus operator who plies the Georgetown/Kingstown route said he had already seen this increase in bus fares coming and thinks that people should now cooperate and pay the new fare because they didn't want to pay it in 2011 when a fare increased was last effected.
One male commuter expressed that disappointment that short drops are now $2.00 insisting that it should not have been more than $1.50. He said travelling from Kingstown to places such as Gibson Corner should not be $2.00 as that distance is very short.
Timika Ferdinand, a resident of Rose Hall where the fares have increased by $1.00 to $7.00 isn't unhappy about the increase noting that she doesn't travel to Kingstown a lot. However, she thinks it maybe difficult for other people because everyone may not have the funds to pay.
One woman said that she is living in Ottley Hall and the fare hike for that area was not much so she is thankful. She understands why the fares have increased but described it as a "squeeze on both drivers and passengers making it hard because prices for everything is going up."
Another female commuter said she doesn't feel good about the increase because the government has not raised salaries noting that while she previously paid $2.00 she now has to pay $3.00.
Therefore, if the government raises the pay then she would not have a problem with the new bus fares.
Roslyn Williams- John, a resident of of Coulls Hill said that fares in her area increased by only $1.00 and she has "absolutely no problem with the rising mini bus fares." This is because gas prices have been going up and nothing has been happening when it comes to increasing bus fares. Therefore, she thinks that it's " long overdue and time enough."
A male commuter said that van operators deserve a raise but they should not get that raise until public servants and trades men get an increase in pay and people should press to get that increase from the government.
A conductor whose employer plies the Georgetown route said that he has no problem with the increase pointing out that they take passengers where they are going so he collects his exact money. He also remarked that "it is hard but what can we do"?