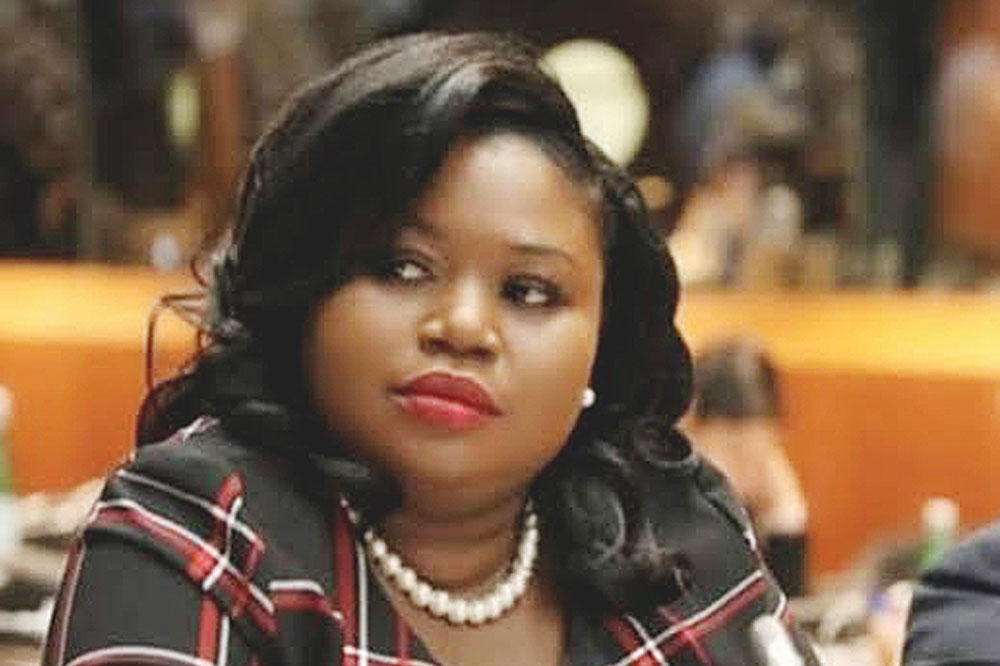 Front Page
August 19, 2022
Senator Keisal Peters promoted to Minister of Foreign Affairs
Prime Minister Dr Ralph Gonsalves has announced that Senator Keisal Melissa Peters will be promoted to the post of Minister of Foreign Affairs and International Trade.
During an August 16 press conference, the Prime Minister, who presently holds the portfolio of Foreign Affairs and International Trade said he will shed responsibility for that ministry and take up a new ministry which will give him responsibility for post-secondary and tertiary education.
He explained that he is going to take "a very special interest, beyond what I've been taking over the last 21 years, in post-secondary and tertiary education", noting that he has been "deeply" involved in the "Education Revolution".
The pathway for a novel higher education ministry was cleared when the Minister of Education, Curtis King, tabled the Education (Miscellaneous Amendment) Act (2022) on July 25.
At this time, King said that the establishment of a Ministry or agency outside the Ministry of Education with responsibility for higher education "will allow for focused intervention and more efficient use of scarce resources."
Gonsalves announced, "I'm going to take ministerial responsibility for post secondary education which means the community college and tertiary education."
The Prime Minister also disclosed on Tuesday, August 16 that he was going to "shed" the ministerial responsibility for foreign affairs, foreign trade and for the regional integration diaspora unit.
"…Naturally you can't have foreign policy without the Prime Minister being involved, but I'm talking about the ministerial responsibility, some of the nuts and bolts," he noted.
Further, the Minister of State in the Ministry of Foreign Affairs, Senator Keisal Peters, has "done well" and will be promoted, he said.
Between this week and next week that the Prime Minister informed that he will send the necessary instruments to the Governor General.
"I have watched Keisal Melissa Peters over the last year and a half and I'm satisfied that she has grown in the job, that she can be entrusted with the responsibility.
Naturally, she would exercise that responsibility within the framework of the policies of the Government and under the guidance of the Prime Minister because it's foreign policy and the Prime Minister would have a say in it," Gonsalves commented.
"I want to see young people, and including young women advance. And KMP, Keisal Melissa Peters is one of the next generation of leaders," the Prime Minister said, adding, "…and not because I am four decades or more older than her that I must go out to pasture. Because I got plenty juice leave in me."
Peters was sworn in as Minister of State in the Ministry of Foreign Affairs and International Trade on November 30, 2020 and as Senator in the House of Assembly on November 16, 2020.